Four Fun Summer Boat Activities To Get Excited About
July 1st, 2021 by team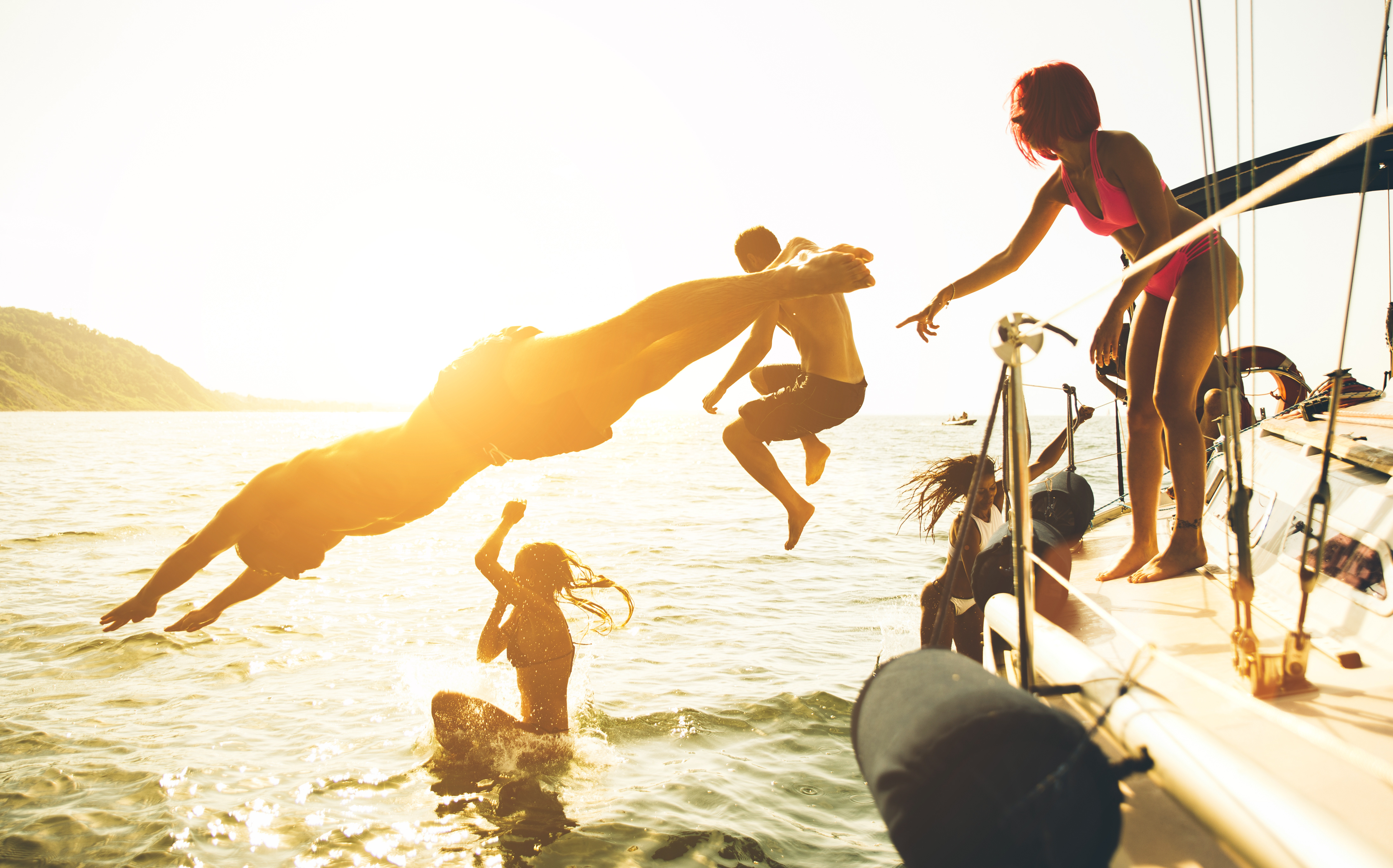 by B.J. Porter (Contributing Editor)
Just being out on a boat in the summer is fantastic. It's good to get out of the house, away from the office, and where you can get your head out of the daily grind and get some fresh air and sun. When we bought our first boat, it seemed there was nothing better than just getting out for a sail on the open water.
We learned to do a bit more over the years. We never overnighted on that boat, and going places and seeing things is a big part of the fun of boating. So in that spirit, let's throw some ideas out there of ways beyond the obvious ones to have more fun on the water.
Go Someplace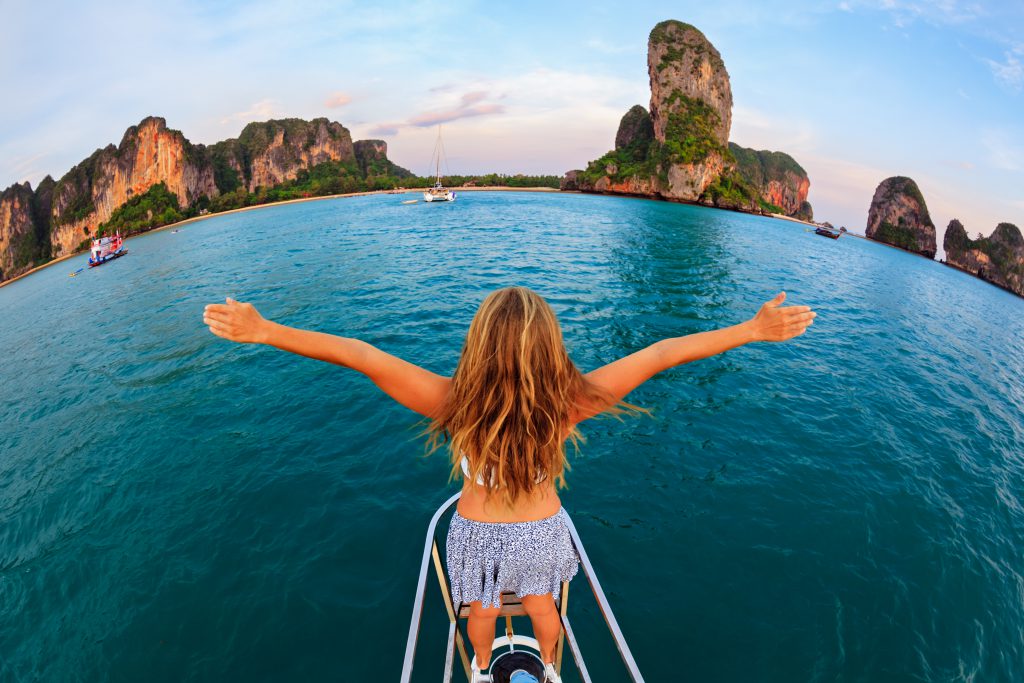 Or go some place new. One of our most memorable experiences as new boaters was picking our first real destination, planning the trip, and doing it. It was only a day trip to a town we could have driven to from our house in twenty minutes. But it didn't matter, we did it on our boat. It was a change from just sailing around to be on the water, and we loved it even though it was a pretty easy little trip. It felt like a milestone when we tied up at that "foreign" dock for the first time.
While joyriding around is fun, picking a place to go adds a different element. You've got to do a little planning – looking at charts, figuring your route, and deciding where you want to go and what you'll do when you get there. But it can be more engaging than just sailing around the bay with a cooler full of cold drinks.
And if you're doing the same destinations, try a new one. Somewhere off the beaten path or somewhere you'd never think of going. The change of scenery will be refreshing. And if you're boating with kids, get them involved in picking the place and activities; they might surprise you.
Try Racing or Cruising (if You Don't Usually)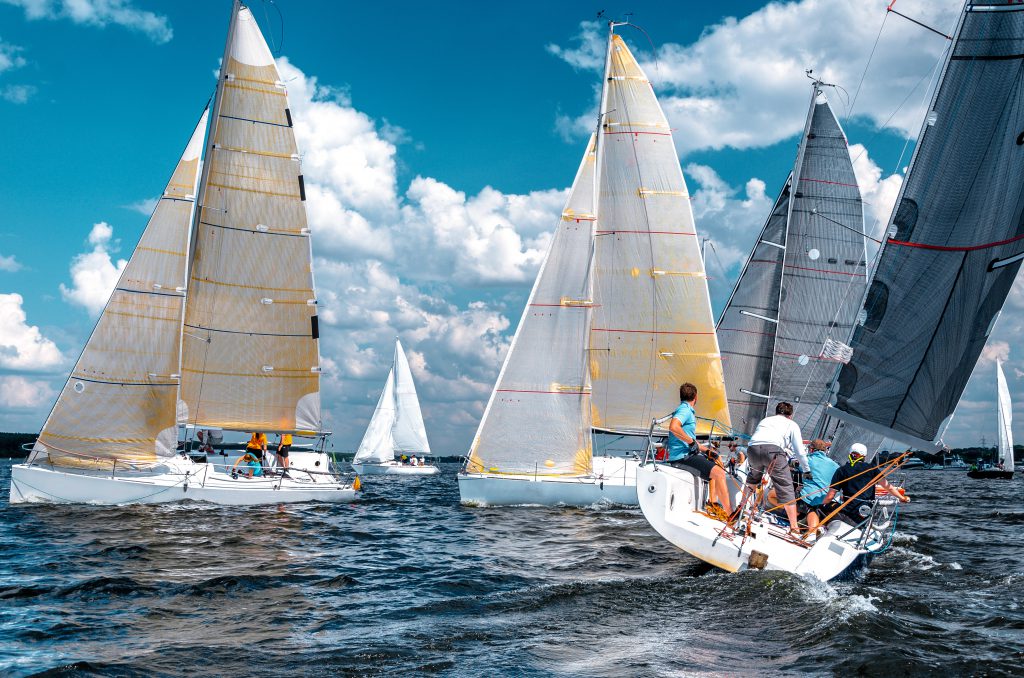 A lot of racing sailors never spend the night at anchor, or go anyplace that isn't hosting a regatta at the moment. And many cruising sailors never take a chance to mix it up with a fleet and get their boat sailing well.
Everywhere there are sailboats you'll find casual racing fleets and cool places to sail to. There's no reason you can't mix it up a little and take a walk on the wild side of that "other type" of sailing. You don't have to spend a lot of time on boat preparation to get out in the Wednesday night jib and main fleet, and you'll meet new people.
And even the most spartan race boat has room for a couple of sleeping bags and a cooler. Even if you're "camping" at a marina and eating out on shore, it's a change of pace going somewhere at a relaxed pace without a race committee blowing horns at you. You might like it.
Raft With Friends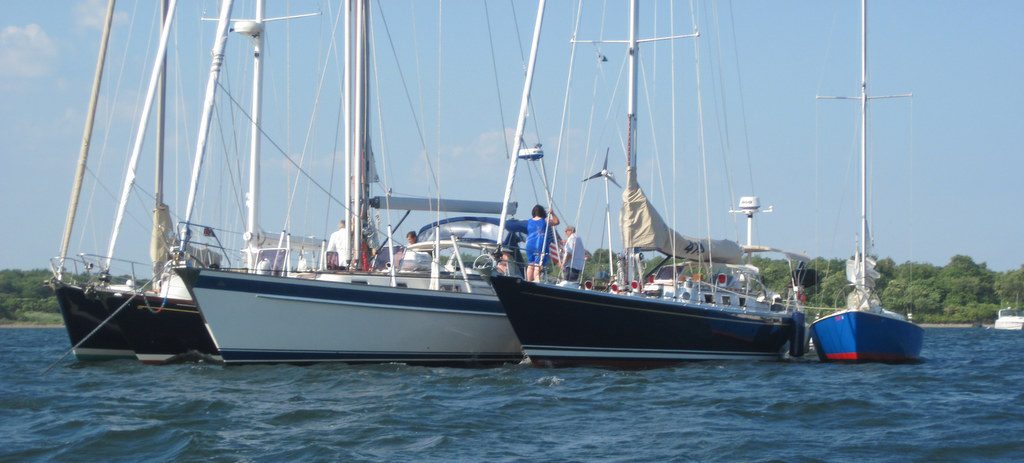 Anchoring or sitting on a mooring is fun, and you can catch up with people you know on your dinghy. But spending time rafted is different. It's closer, since your friends are tied to you and you'll see them any time you're both above decks. It's much more social.
Some of our best times involved rafting. We'd meet friends on Block Island on July 4th weekend and raft up; as the boat in the middle we'd head early to secure a spot in the anchorage. Then it was a social weekend with friends – shared appetizers at cocktail hour, impromptu trips to shore or the beach, and a relaxed time hanging out together. You have casual fun with your friends or family you won't get if you all have to pack everyone into a dinghy to travel between boats.
It has less privacy than being anchored by yourself, to be sure. It's more like camping in adjacent campgrounds than staying in different parts of a hotel. But for a change of pace, it's a fun way to do holiday weekends and special events whether it's for the afternoon or overnight.
Pick an Event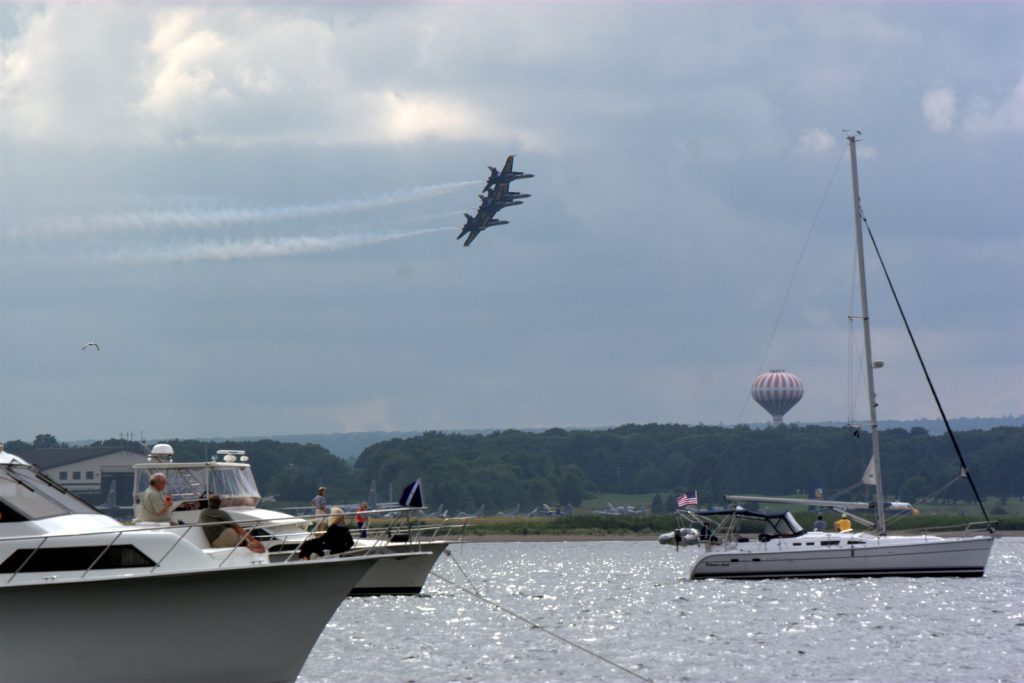 It doesn't matter if it's an airshow, a jazz festival, or a fourth of July fireworks display – doing it on a boat is a fun and different way to experience it. We were fortunate – living on Narragansett Bay we had many water-friendly events to pick from every summer. The Quonset Air Show was an annual favorite. Check your local community calendar and see what you can find.
There are many advantages to being on your boat for an event, though you will miss shore side activities the net is still positive.
Comfort. Standing in a crowd, sitting on bleachers or the ground…or sitting on your own boat?
You carry lots of your own food and drinks, and can bring what you want.
No crowding. There will be crowds on the water, but they're not jostling you or bumping you; you have space.
If your boat has a head…I don't need to tell you how this is better than crowds on shore!
For some events, the view is better. At airshows the jets turned right over the boat. We could feel the afterburners shaking the boat.
You're on the water. You can fish or swim, or tool around in the dinghy checking other boats out and visiting friends.
There are ways to make these events better. Arrive early to get a good spot. Plan well with food, drinks, sun protection, and clothing. And hang around a little while as everyone else leaves; let them all struggle to rush home then leave when their wakes start to settle.