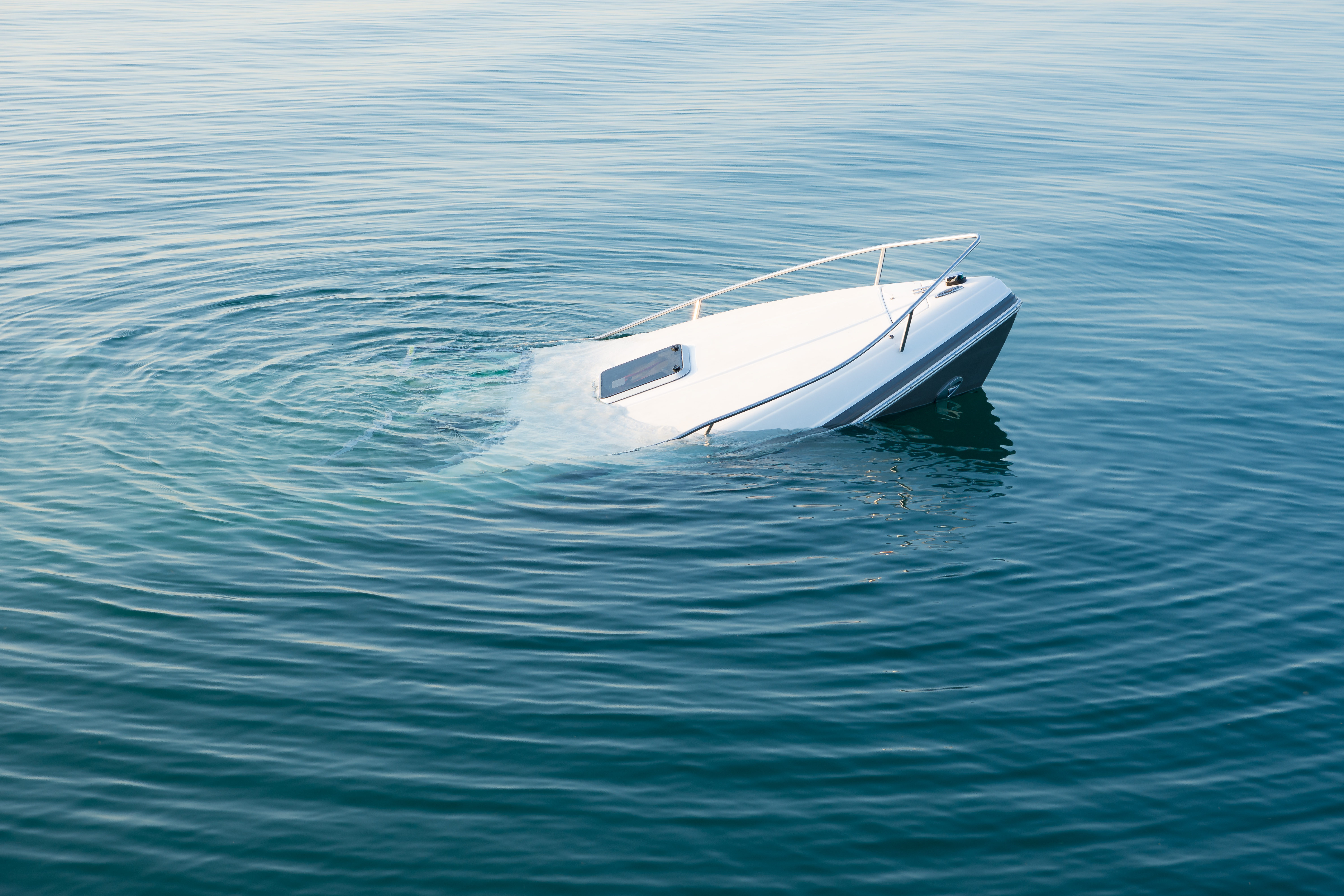 by B.J. Porter (Contributing Editor)
Emergency Calling and Signaling -> "Mayday! Mayday! Mayday! This is the this is the sailing vessel Beagle calling for help, we are sinking and need help…"
Knock on wood, but so far I've never had to call in a Mayday for a major emergency and I hope none of you ever have to. But if you do need to make one of those calls, the time to learn how to do it properly is not when your nerves are frazzled and your heart is pounding in your chest in the middle of a life threatening emergency.
When I say "properly," I'm not talking about breaking rules or offending the Miss Manners of the maritime airwaves. By properly I mean making the call so rescuers have all the information they need to help you. That's what's important – getting heard, and getting the right kind of help to your boat in a timely fashion.
So what's the "proper" way to call and signal for help? There are a couple of ways to do it.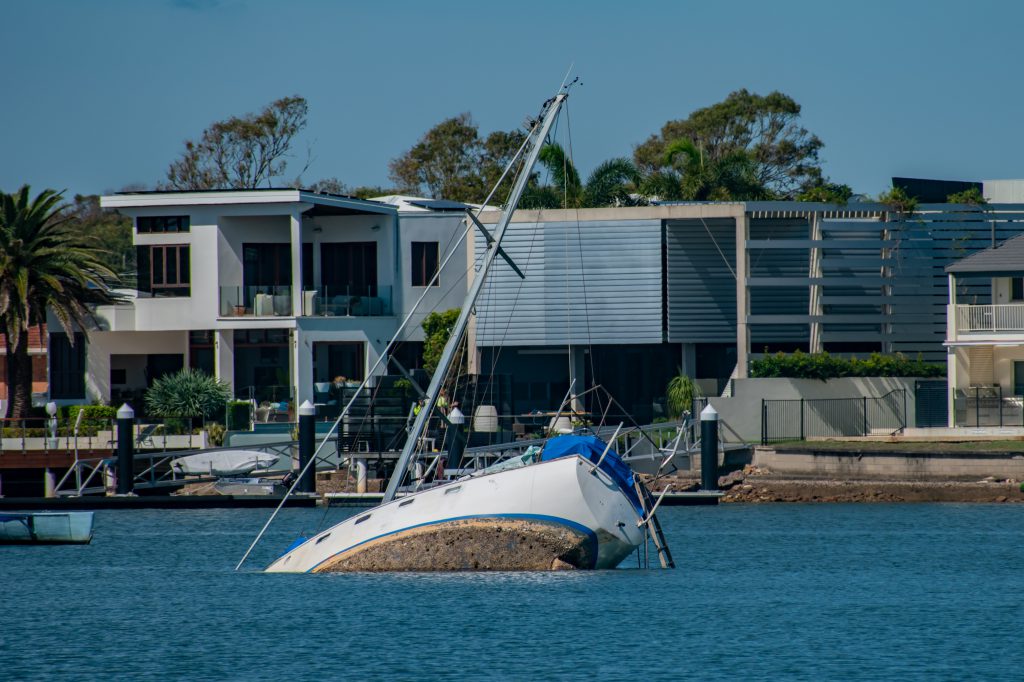 The Big Red EASY Button
If you have a properly installed DSC radio, calling for emergency help is as simple as flipping the protective cover off the "Distress" button and pushing the button until the radio tells you the message has been sent.
That's it. You've now broadcast a Mayday to all DSC equipped boats and shore stations in range and sent them your position and your boat's identifying information. The radio will continue to broadcast the distress call until another station acknowledges it and you get an "Ack" message. Then you can establish voice communication and get assistance.
If you have a little more time, most radios let you set a "nature of the emergency" field in the broadcast, so rescuers know if you are on fire, sinking, have a medical emergency, and so on. My Icom radio takes a few extra steps to set this, it takes about 10-15 seconds. Some radios may prompt you for the nature of your distress with a choice.
For a DSC radio to work properly, the ship's MMSI number must be programmed in, and the radio must have access to GPS data, either from a built in GPS or an external source. Without an MMSI no one can "Acknowledge" the call, without the GPS no one will know your position.
The DSC radios on ships around you will make an unmistakable and loud alarm. This is the preferred way to make a distress call now.
Voice Distress Calling
You can still make a distress call with voice if you do not have DSC, and here is where knowing some protocol helps. The general format of a call is as follows. Speak slowly and clearly if you can, something which you have to think about in an emergency. Before you start calling, note your position and have it handy, though a good radio will show it on the display.
You want to be heard AND understood, so go through the following steps.
Mayday! Mayday! Mayday!
This is (BoatName), (BoatName), (Boatname)
Callsign (Your callsign, in the phonetic alphabet)
Mayday (BoatName)
My position is (give position as exactly as you can, coordinates are best)
Briefly describe your boat and how many are on board
Give the nature of your distress
If you think you are sinking or you are abandoning ship, announce how much time you think you have before you have to leave.
State "Over"
Wait a least a minute for a response, then repeat the call.
Practice Makes Perfect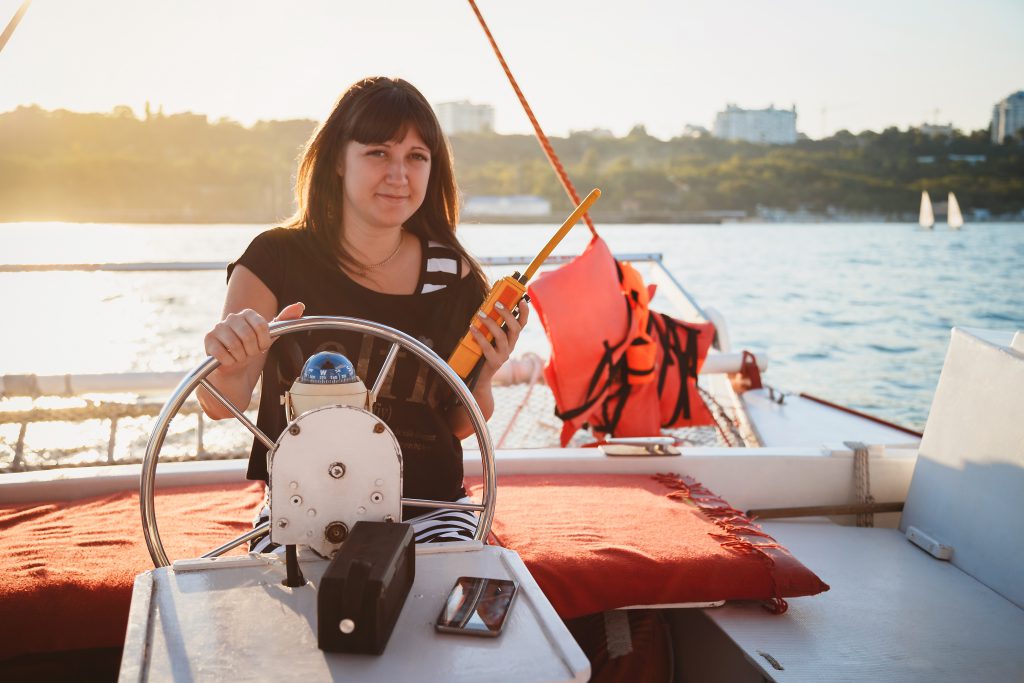 It's not a bad idea to practice this. Though it will feel silly saying the words into a dead microphone, they will come out more easily if you've walked through it. Some additional tips:
If you don't know it, learn the phonetic alphabet, or tape a cheat sheet near your radio. You may need to spell things out for rescuers.
Put a distress calling cheat sheet near the radio with a script on it filled in for your boat. The only thing you have to think about when calling then is the position and the nature of the emergency.
Label your radio with your call sign, so everyone knows it.
Practice saying your call sign and your boat name phonetically so it comes out easily. It's a good skill to have even for non-emergency situations, like arranging for dockage.
Teach your crew and guests how to make a call (or at least show them the cheat sheets!) so someone else can handle it if you are incapacitated or busy trying to save your boat.
Non-Emergency Broadcasts
The "Mayday" is the top tier emergency level, and it should only be used when there is a life threatening emergency or the boat in danger that requires an immediate outside response. Getting lost in the fog or running out of fuel is not necessarily a Mayday worthy call, unless the boat is in imminent danger as a result.
Pan-Pan
The Pan-Pan (pronounced "pahn pahn") is the second tier emergency call, to send emergency information that is not immediately life threatening. It will draw attention to your boat, and is a more appropriate way to alert nearby boats that you may need help if they could please stand by. For example, a pan-pan is an appropriate call to make if you're out of fuel and drifting, but not in immediate danger. Boats will know you need help, but no one is in imminent danger.
The wording to use is similar to the Mayday, except you use Pan Pan instead, unless it's a Pan Pan about a situation off your boat, like another vessel adrift in a busy area.
Securite
The "Securite" (pronounced "sea-cur-i-tay") call is the one you're most likely to hear, and is an informational call about conditions on the water. The U.S. Coast Guard will make securite calls about known risks or on the water incidents, large ships may make a call when they are pulling out of port or crossing a highly trafficked area. It's a judgement call when to use it, but if you think there is something that could cause harm to others you may announce it.
The format is a bit more free-form, since the information may vary widely. And example securite call might sound like:
"Securite, securite, securite. The is sailing vessel Telluride reporting a ten meter log floating at position X"