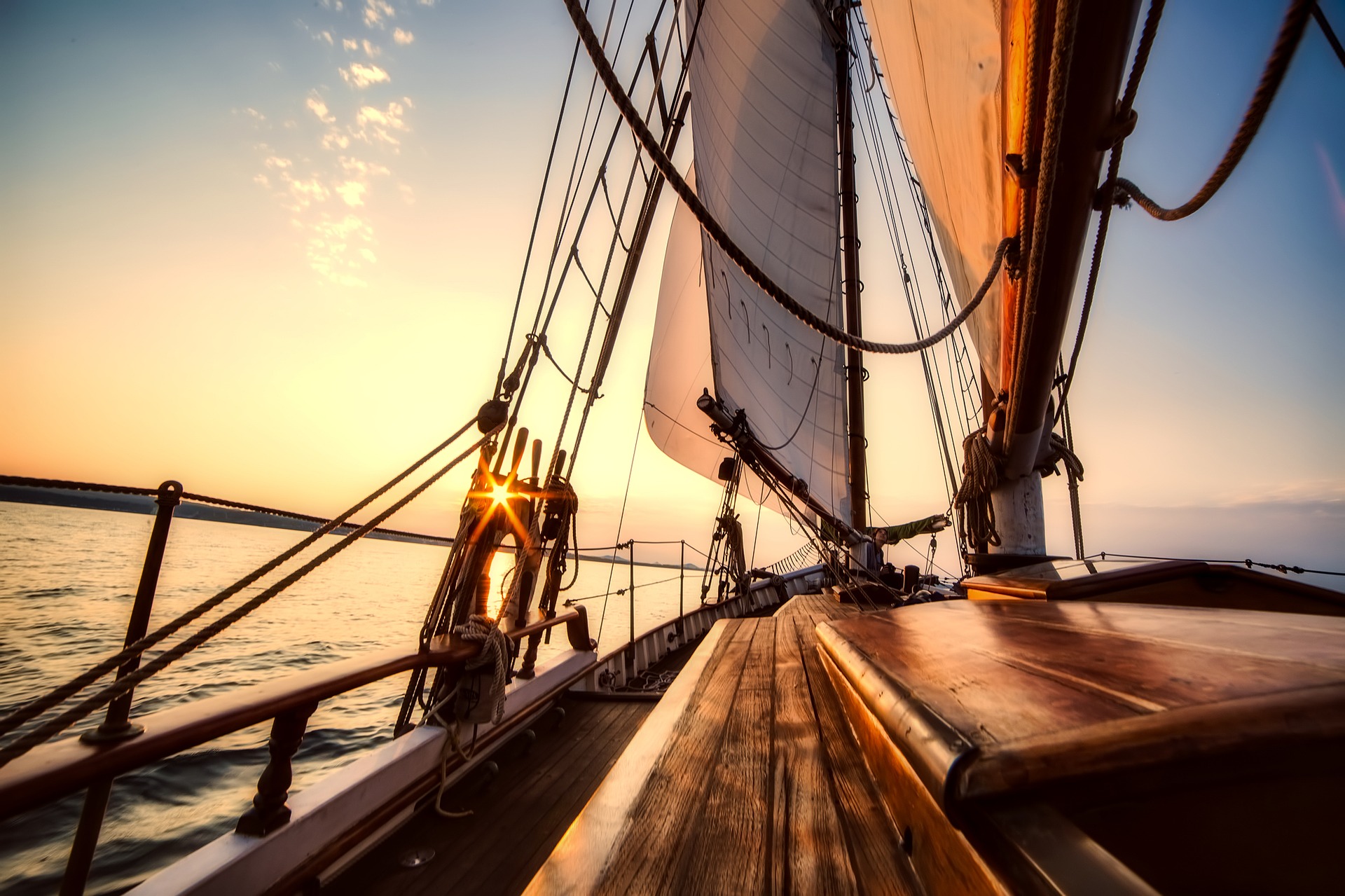 by B.J. Porter (Contributing Editor)
One of the weirdest summers in memory is drawing to a close. With the pandemic, we tossed all our usual summer activities and plans in the air to land where they would. Many people took to boating with their families as a good way to get some social distance from the crowds. If you were lucky, you got some good time on the water.
The approach of Labor Day weekend always brought strong, mixed emotions. With junior sailing finished but our kids not back in school yet, we always had a family vacation on the boat planned. But it was always "The Beginning of the End", as we started the long slide to shorter days, cooler weather, school, and the unavoidable winterizing of the boat. Even when we pushed our weekend sailing into the fall, it felt different after Labor Day because the waters and harbors were so empty.
Since we lived in New England, I was hunkering down for long, cold, dark and boatless months and it never made me happy. There was always a lot to do, but the result was distinctly not-fun: a covered, cold and winterized boat I'd not take out until the spring. If you're into skiing, snowboarding, or other winter sports you have a distraction, but if your primary sport is sailing, there's a lot to say for living some place stacks of antifreeze don't appear at West Marine every August.
Getting Ready for Winter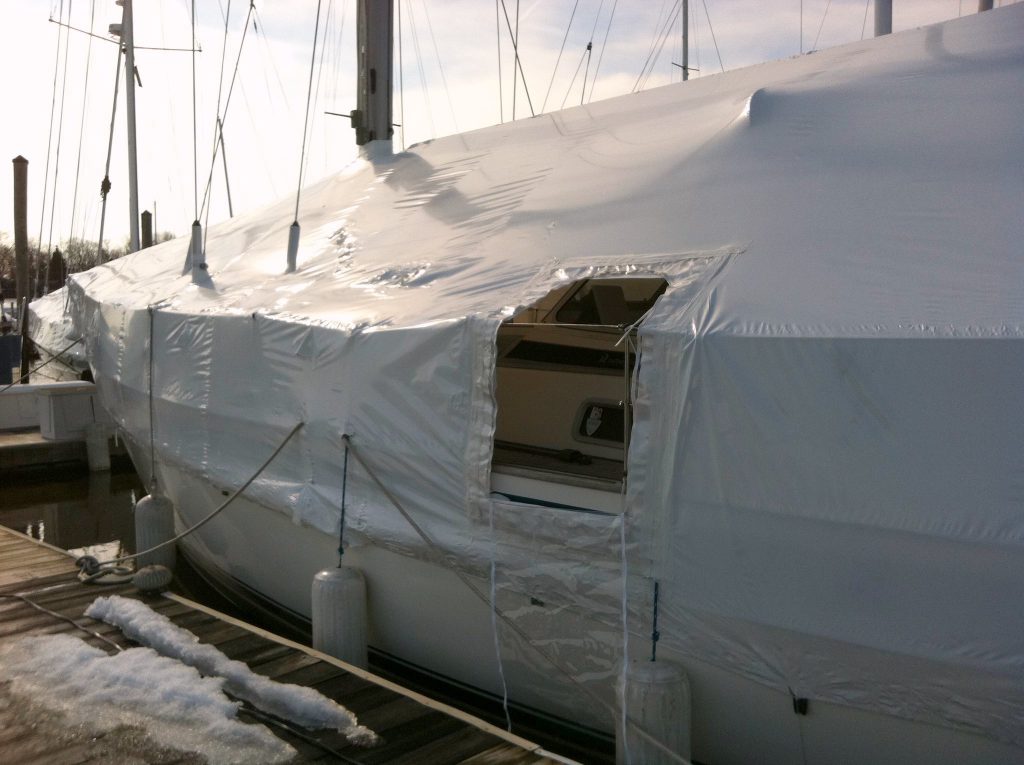 Sitting at anchor that last week of summer, my thoughts always wandered to what I had to do to get the boat ready for winter. I learned the hard way that putting things off or not taking the time to get ready always caused pain. Whether it was a lousy spot in the yard for storage because I didn't get my paperwork in on time, or cracking something expensive because I didn't winterize it early enough, it never pays to delay.
So I got better at it, thinking about things like:
How and where was I going to store for the winter, and had I remembered to sign up for it?
Was the mast coming down this year? I tried to drop it every couple of years to inspect and maintain it.
Arranging for a haul out date. In many yards it's first out/last in, so you wanted to be in the right row of boats for the spring.
Who was going to cover the boat this winter?
What projects did I need to finish before winter?
What was my schedule for getting everything winterized?
And what was everything I needed to winterize again? Checklists are good here; I wouldn't have cracked that expensive shower mixer if I'd been more methodical about opening ALL the water outlets.
There's a lot to do, but right now is the time to be thinking about it and making lists.
Getting Through the Winter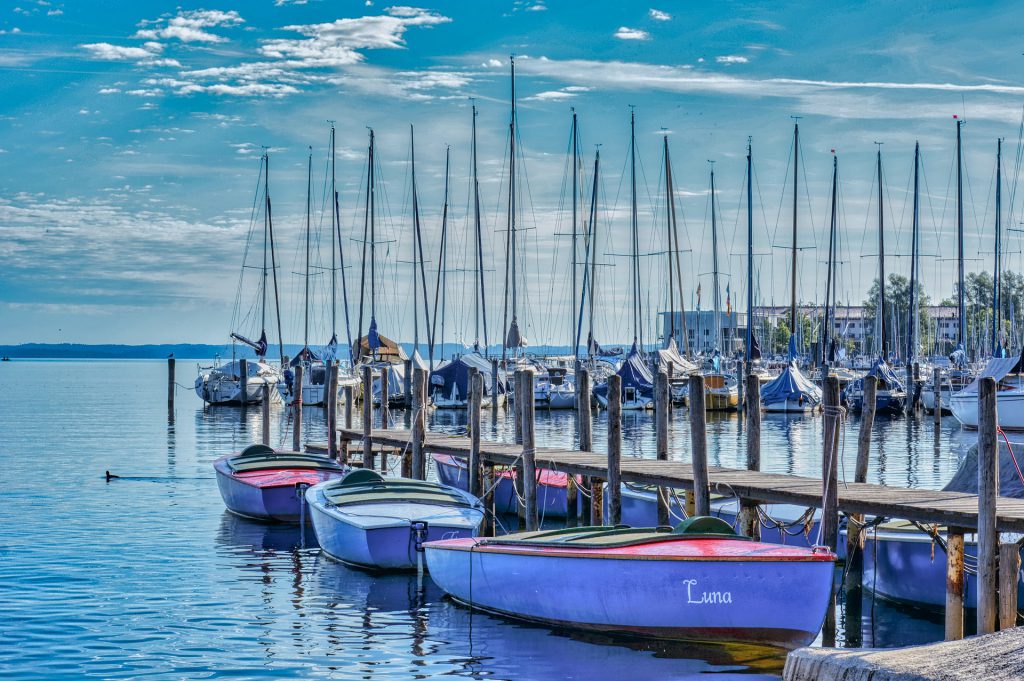 Once your boat is winterized and stored, all you need do is sit back with a hot buttered rum or mug of hot cocoa and wait for the spring, right?
That has the makings of a very long winter.
Planning for Next Summer
Once the dust cleared from the last sailing season, I'd start thinking about next year. What projects and upgrades I'd want to do on the boat in the spring, what I needed to do before commissioning. For more fun, we'd get out the cruising guides and chart kits and plan vacations and weekend trips for the following summer. Nothing set in concrete, but winter is a great time to throw around those ideas about new and cool places you can get to the next summer.
Whether it's something ambitious, like our first overnight sail and two-week vacation to Maine, or simple like reading about a coastal town you could drive to but would also be fun to visit by boat, it's a great way to keep your mind off the fact you're wearing a sweater and socks and the heat is on.
Diversions and Reminders
Our school schedule had spring break right around the start of commissioning season. We'd plan a vacation somewhere warm, if we got on a boat it was a bonus, but by the time we got back I'd be antsy to get going on de-commissioning because it was finally warm enough. A winter vacation helps if you can work it.
Midwinter we'd break into the videos if we started getting to antsy for summer. Watching movies like Wind or Captain Ron would bring to bring us back to summer, or something like the Latitudes and Attitudes television. Today's winter sailors get a lot of mileage from cruising video logs of people in faraway places with sun and sand.
Getting Your Sailing Fix
Getting actual, real sailing in the winter months is tough, but I found it to be one of the best ways to scratch the itch until spring. Some clever ways include:
Remote Control Sailing. The entry level for a reasonable R/C sailor is a couple of hundred bucks, though you can find cheaper used and you can always spend more. You may have local fleets who race as long as the water isn't frozen, or you can just get out and is play around.
Frostbiting. Yeah, it's a thing and it's what it sounds like. With a dinghy and a dry suit, there are head cases out there who race through much of the winter. I was one of those for a couple of years, and I loved it. It takes more commitment than R/C boats since you need a real dinghy and winter sailing gear and a few other people nuts enough to sail with you. And you have to drag your dinghy through a snowy parking lot to the water on a cold, cold day. But it's worth it.
Vacation Sailing. It need not be a bareboat charter, though that's some sailing that will get you through winter. If you head somewhere warm and near water on your winter vacation, rent a small day sailor for a few hours to get a little wet with a line in your hand.
Virtual Sailing. While it's the least "real" option on the list, virtual sailing can be fun and interesting. When I was learning to race, I found a decent sailing simulator helped me master the rules, and I starting meeting friends for online regattas. Simulations have come a long way.
Visit Your Boat. You should do this anyway, to make sure your winterizing was done right and your cover is intact. But I always found that sitting on the boat made me feel better, even if it was cold and smelled like winter. I was on my boat, you know?
Spring Always Comes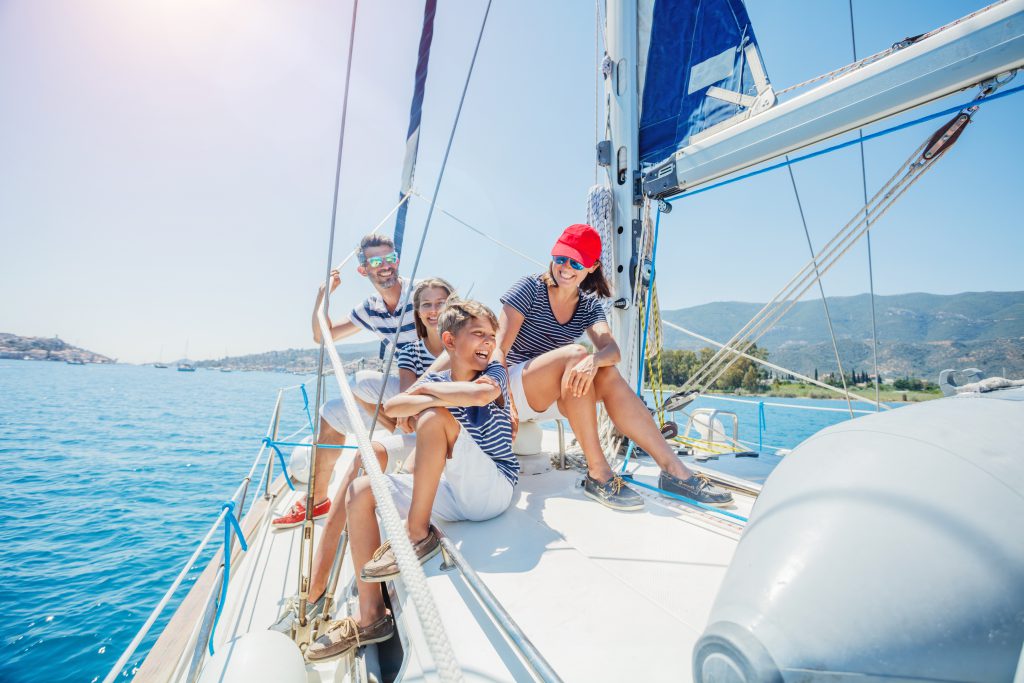 That was always the hardest thing to remember in the deeps of winter, when there's snow on the ground and it still feels dark. This too shall pass, and will be time to cut off the shrink-wrap, flush the antifreeze out of the lines, and sail again.

If you've thought about your summer plans and you have your commissioning and spring project lists in hand, it will come sooner than you think!
Posted in Blog, Boat Care, Boating Tips, Cruising, iNavX, Navigation, News, Sailing, Sailing Tips
Tags: Boat, Boating, Boating Tips, Sailboat, Sailing, summer, Winter, Winterizing