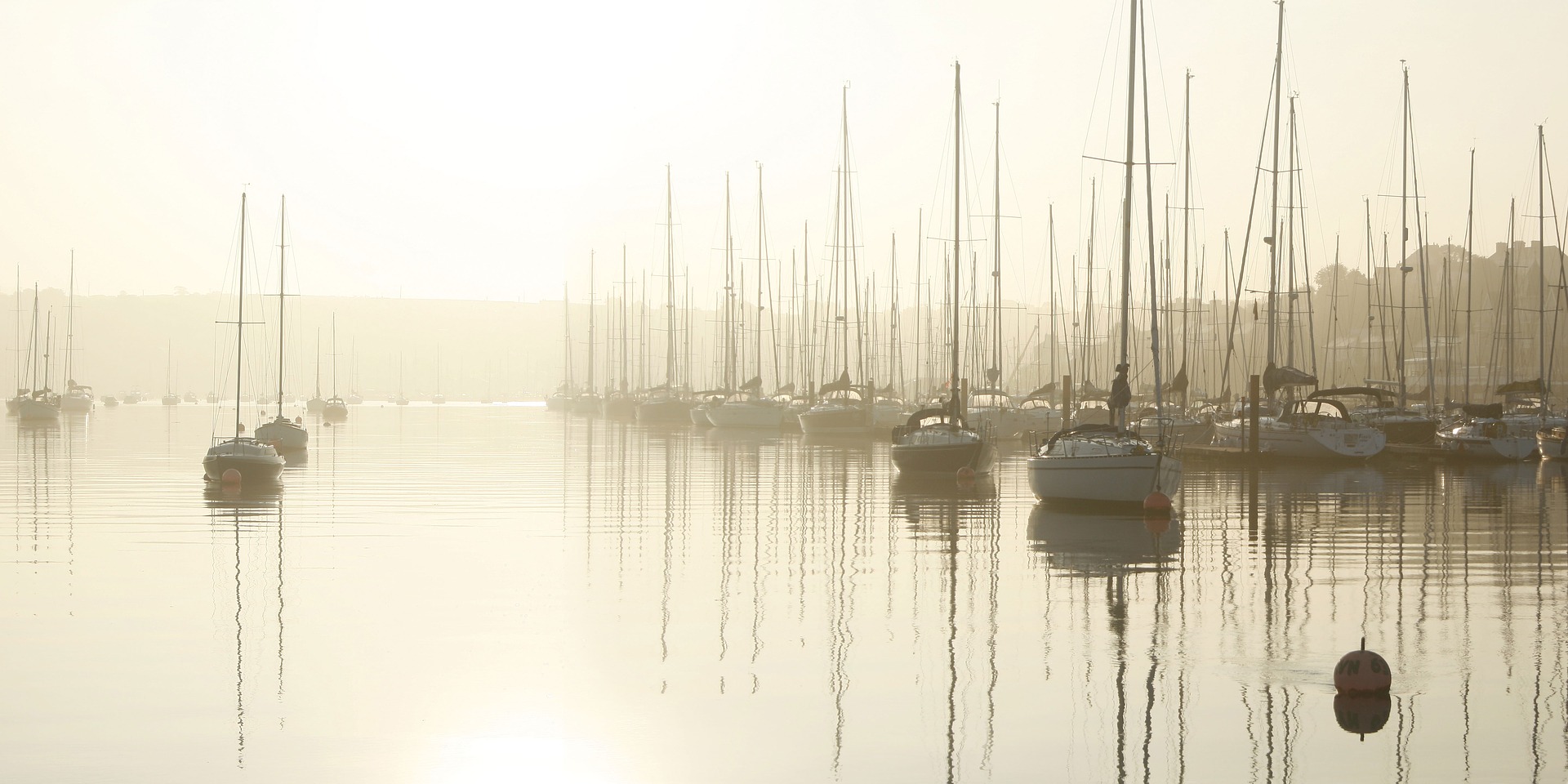 by B.J. Porter (Contributing Editor)
Visiting new places is one reason we sail and voyage. What can be more exciting than showing up in a new town or on a new island full of new sights and experiences?
Navigating close to land can be the trickiest part of any trip, and a strange harbor can be fraught with risks. From moored and anchored boats to shallows, narrows, and sunken rocks there are many ways to make a routine entry a little too exciting.
There are a few steps you can take and guidelines you can follow to help make your harbor entrances fun and safe instead of stressful.
Plan Ahead
Review the charts. Figure out where you want to stop – be it a marina, an anchorage or a mooring. Before you leave, plot your course there and look at it all the way in. Don't end your route outside the harbor – the most challenging part of the trip might still be ahead.
Try to figure out what your safe route into the harbor will look like from the helm. Good chart kits and cruising guides have pictures of harbor approaches and will talk you through entering the harbor with precise instructions for marks, turns, hazards and easily recognized landmarks. Google Earth gives you a better picture of the size of mooring fields and anchorages, though sometimes the pictures don't catch the busy season.
Integrated cruising guides such as the Waterways Guide (available with iNavX) will have approach information and guidelines. If you're in the U.S., the U.S. government provides the Coast Pilot series with detailed information on harbors and waterways for all coastal waters. This is downloadable for free – get the guides for all your home waters before you leave. The U.K. offers Admiralty Sailing Instructions which contain similar information.
And make sure you check the weather and tides. Entering a tight harbor channel against an ebbing tide is okay if you can make good headway, but you want to know what's happening so you can plan for it and avoid any rough conditions.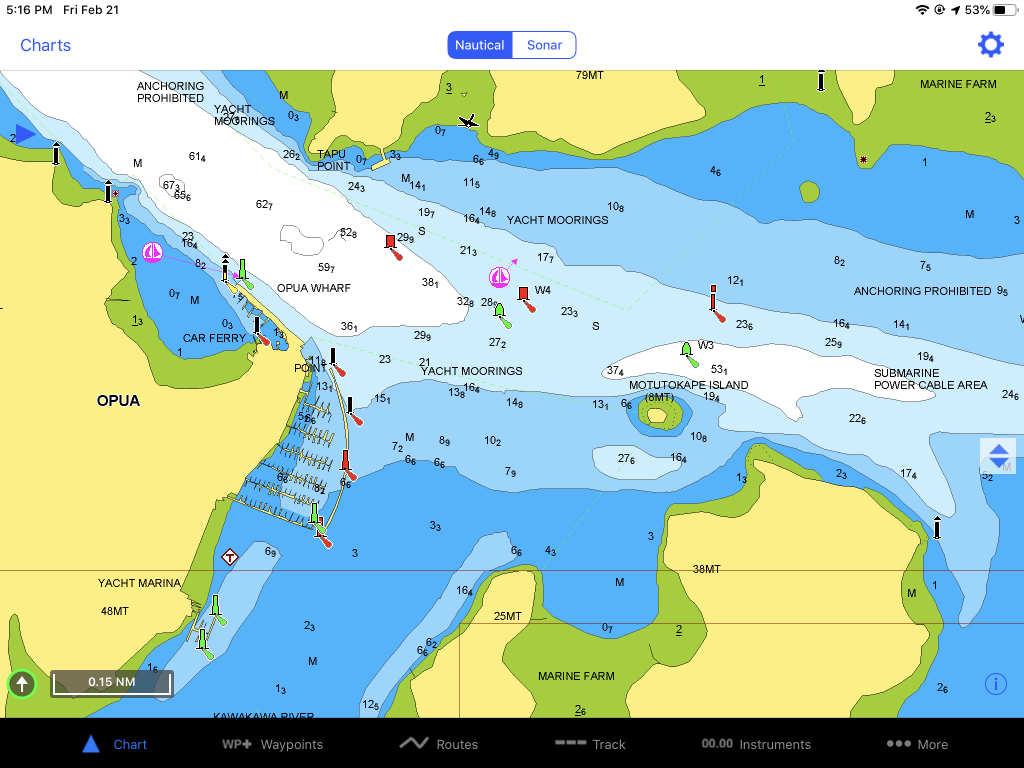 Don't Enter After Dark
This is one of our simplest and oldest rules – don't enter a strange harbor at night. There are exceptions, such as very bright conditions or open harbors with good marks and few obstructions or challenges. In eight years of cruising the world we've bent that rule once, for Sydney Harbour on an evening with a bright moon. It was wide and well marked, and we had an easy spot to drop anchor picked out just inside the harbor.
If you've not done much night sailing, everything looks…different. Distances to lights and marks are much harder to judge, especially if marks are unlit or you're looking for land features. We've found it's easy to get disoriented, and the busier the harbor the easier it is to lose track of which light is which. Even with years of experience it's not always easy to tell lights apart that you know, never mind patterns you've never seen.
Plot your course so you don't arrive after sunset. If you're coast hopping, this isn't so difficult, but at the end of a days-long passage holding off for daylight can be unappealing. But it's better to stand off a few hours or slow your passage down to arrive after sunrise.
Keep Information Handy
It's good to have what you need in a new harbor on hand when you arrive. You don't want to send a crew member down below to root through a cruising guide looking for a bit of information you need. We like to assemble a short list of information such as
The hailing channel and/or phone number for the harbormaster. This can vary from harbor to harbor, so don't assume the hailing channel will be the same as your home harbor.
The hailing channel and phone number for any marinas or mooring services you may want use
Numbers and channels for any commercial services that might be handy, from rescue services to launches.
Notes on key landmarks, aids to navigation, and hazards to watch for.
When you approach, make sure you're monitoring the harbor master's channel in addition to sixteen to get an idea what is happening in the harbor.
Relax and Enjoy It
On a clear day in good conditions, entering a new harbor is one of the true pleasures of sailing to a new destination. This is the first chance you'll have to take it in, and the first impression that will stay with you. With good planning and advance knowledge, even a challenging approach can be fun.
Comments are closed.