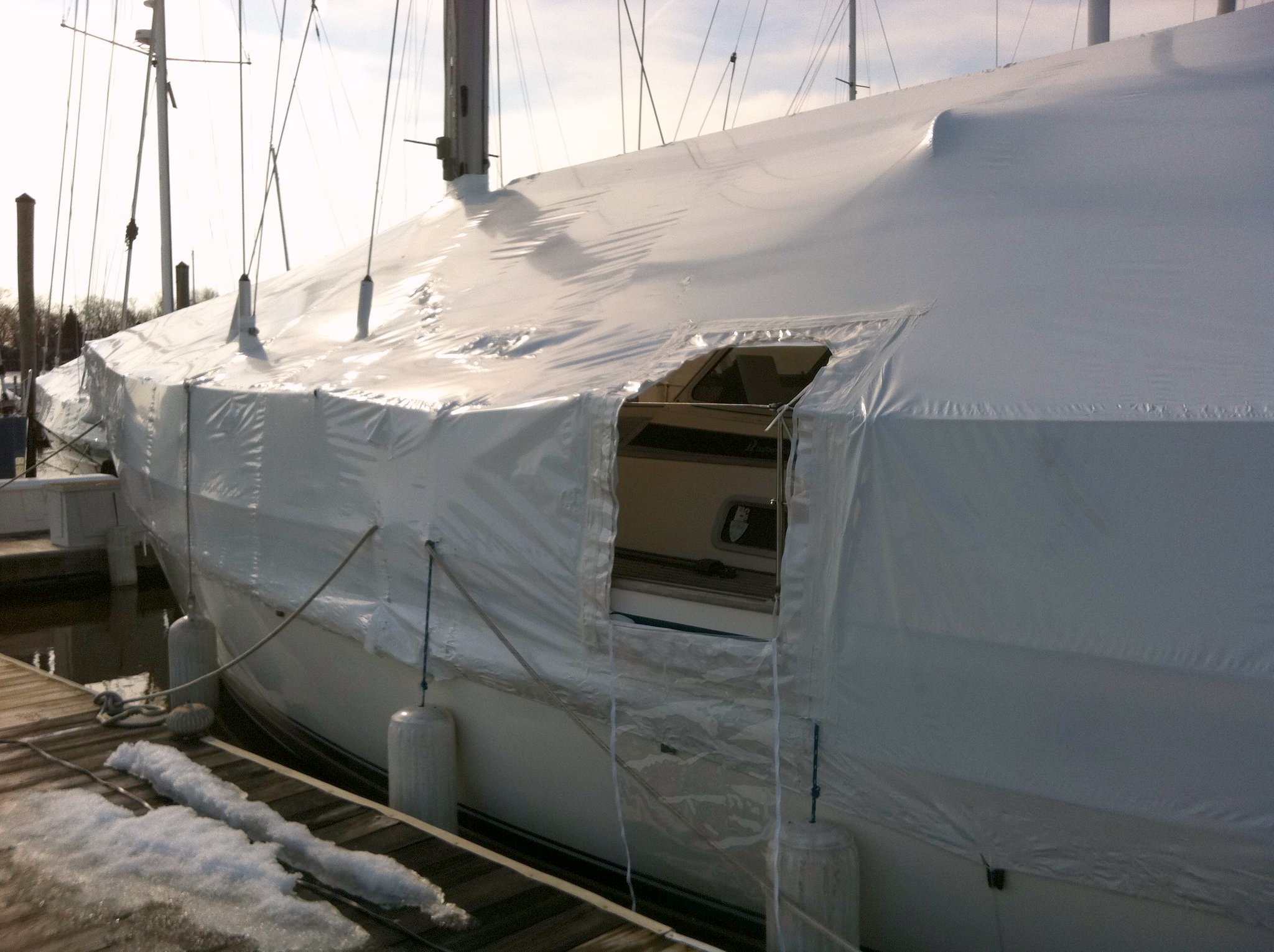 by B.J. Porter (Contributing Editor)
Preventing winter damage to your boat and making spring commissioning easier are the two main objectives of winterizing your boat. With these two goals in mind, what do you need to know when you're getting ready to winterize?
How Winter Can Harm Your Boat
Freezing water expands with inexorable force. Water trapped in places where it can not expand things will break, crack, split, or get other damage. Unwanted water can cause damage in:
Engines
Water makers
Fresh water tanks, lines, and fixtures
Air conditioning/heating
Refrigeration
Heads and toilets
Pumps
Spaces under deck fittings on the outside of your boat.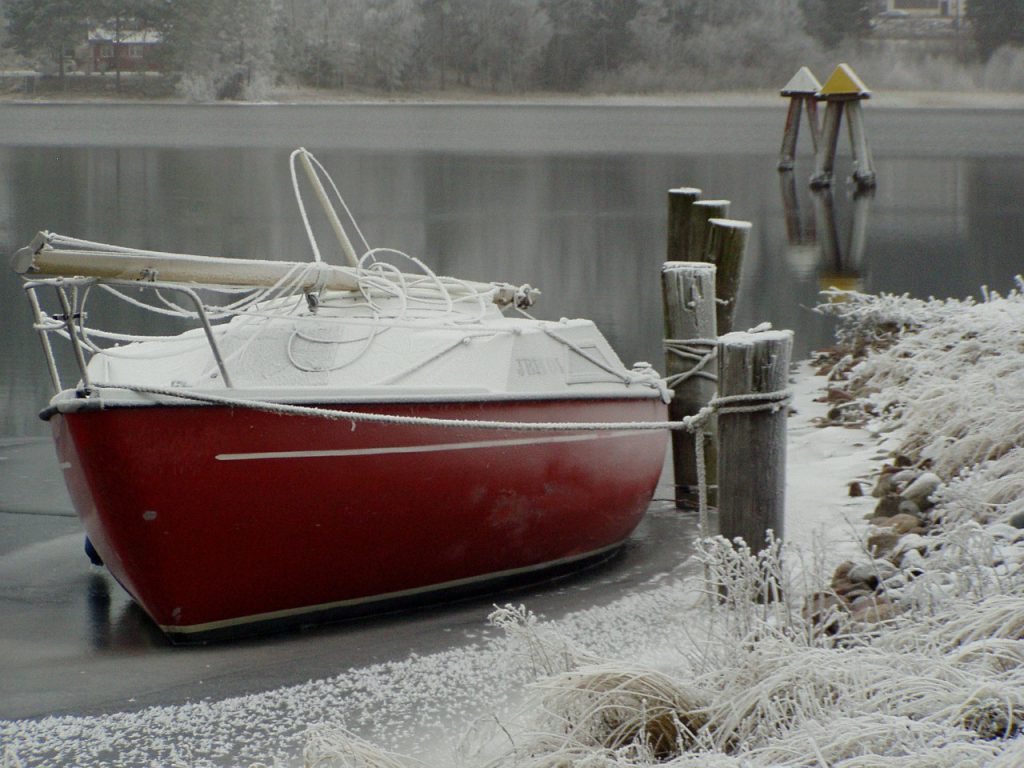 The easiest way to avoid this damage is to remove the water or keep it out. Engines, freshwater systems, and everything that takes in water inside it needs to be purged and flushed with propylene glycol antifreeze. Make sure it's the nontoxic kind, even for engines because you don't want auto engine antifreeze going back into the water.
The other way to keep out freezing water is a decent cover. A deck with snow and ice on it can lead to water intrusion into small cracks and crevices around deck fittings and fixtures. Spaces you can't even see, which may get ice expanding into them can cause cracked seals and leaks if it happens often enough.
Before you winterize, make a complete list of everything in your boat that relies on water in it or circulating through it, and plan out how you want to make it safe from freezing.
Keeping it Clean for Spring
A poorly prepared boat can make spring commissioning a major headache. In the worse case scenarios you come back to a boat filled with mold, mildew and bad smells, or a boat with water leaks and damage. Milder scenarios might include hard to remove odors, dirt and grime on the decks.
A good boat cover goes a long way towards keeping your boat clean, whether it's shrink-wrap or canvas. You can use tarps for a smaller boat, but be careful when you tie them down. Especially if you use more than one.
Air circulation under a cover is key to eliminating mold and mildew, you can't make a cover air tight. Dehumidifiers – whether chemical or electric – will keep a boat dryer and prevent mildew and smells, as will a small fan to keep air circulating. Open closets and doors and make sure vents are properly installed in the shrink wrap.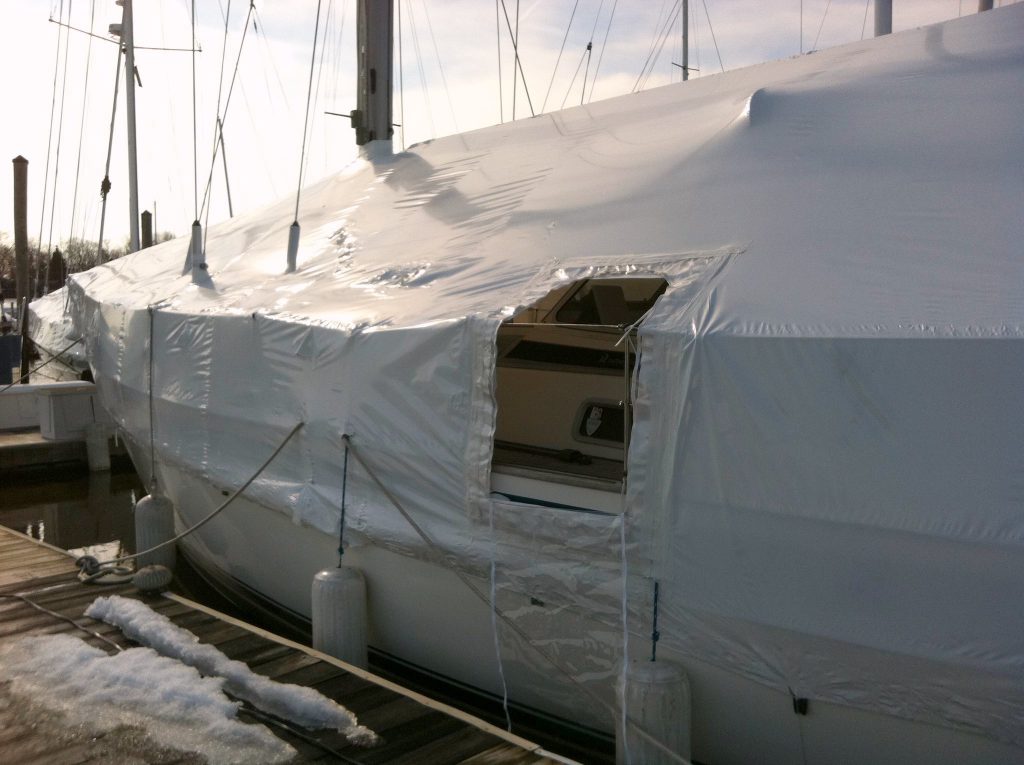 Plan Ahead
Start thinking about winter when the fall gets close. You don't want to be running around ahead of the first deep freeze scrambling to protect your systems. Done properly, winterizing can make your spring preparations easy and avoid expensive repairs.