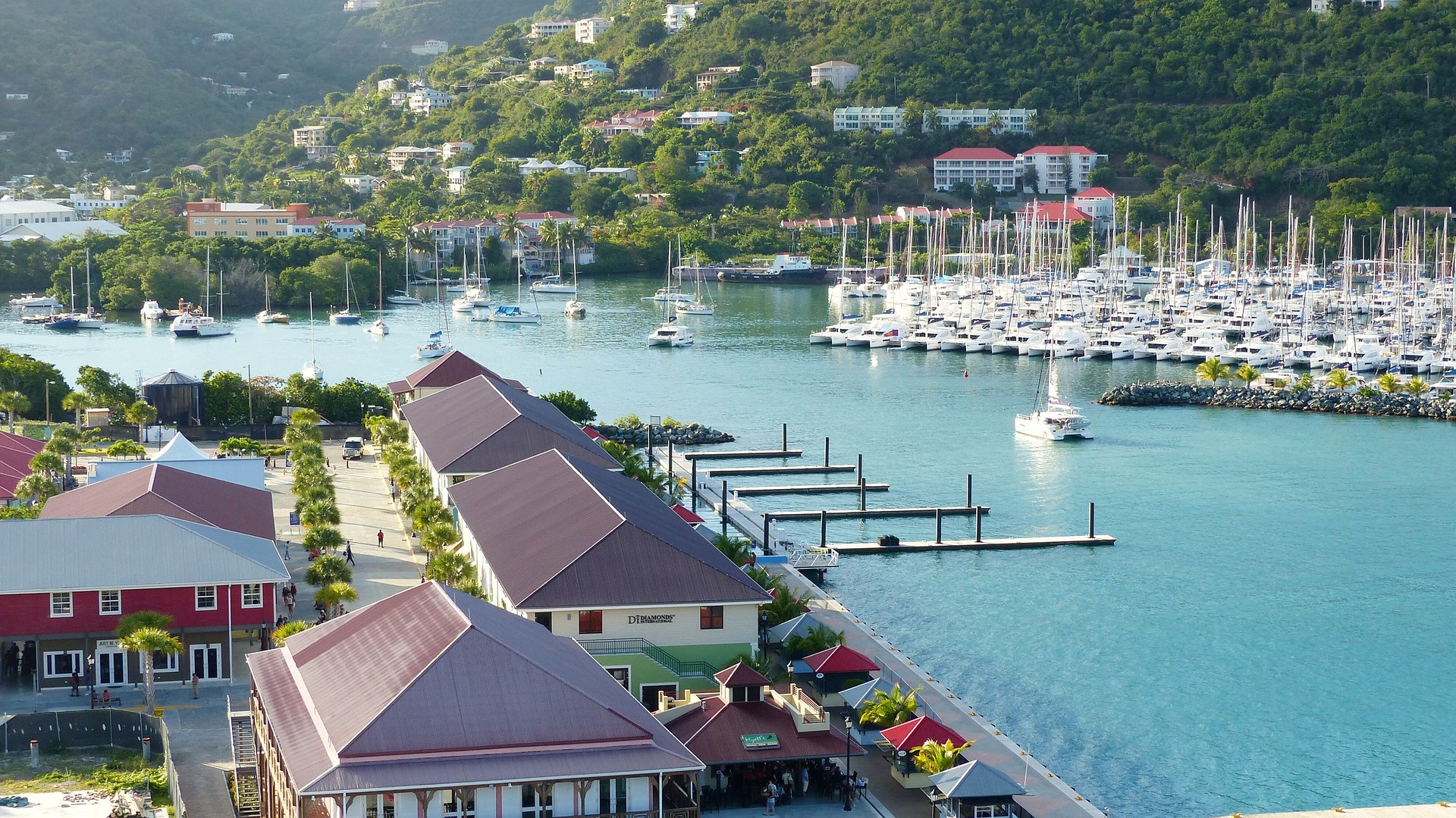 by B.P. Porter (Contributing Editor)
Whether you're headed to your first charter or your tenth, the British Virgin Islands are a delightful place for a stress-free sailing vacation. The sailing distances are short, there's plenty to see and do, and there's something for everyone in your group.
While we're talking mostly to people coming to charter, everything applies as well if you're coming to the BVIs on your own boat, too. The BVIs were the first country we sailed to outside the U.S., and it was a perfect place to start and spend our first couple of months abroad.
Don't confuse the BVIs with the U.S. Virgin Islands – they are two distinct countries. Depending on your passport and your charter agreement, you may sail between the countries easily, but you should make sure before you leave that you're clear where you're going.
Geography and Getting There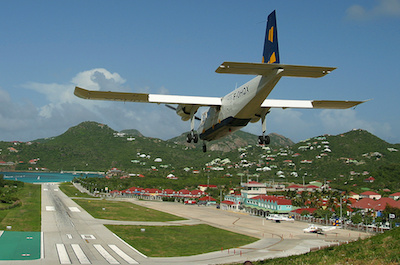 Most charters in the BVIs start on Tortola, the most populous island and the capital. You can fly directly to Tortola, though some opt to fly to St. Thomas and take a ferry across. You'll want to get your provisions in Tortola before you head anywhere. You'll find the most variety and the best prices.
There are almost sixty islands and cays in the archipelago, though the most popular destinations are on the larger islands of Tortola, Jost Van Dyke, Virgin Gorda, and Anegada.
The total area of the BVIs is about sixty square miles; you can sail from one end to the other in a day. Consistent trade winds and breezes make for great sailing, but the distances are close enough that no matter your itinerary, it will be a pleasant day sail from one place to another.
Most of the islands are volcanic, with steep hills once you get in from the coastal fringes. It makes for easy line-of-sight navigation.
Places to See
Only sixteen of the sixty islands are populated, though there are some private islands with resorts. For such a small country, you'll find a wonderful variety of things to see and do. No matter which island you're on you'll find beautiful white sand beaches, clear water, and a fair bit of paradise.
The more popular islands have plenty of moorings available, so you needn't worry about anchoring.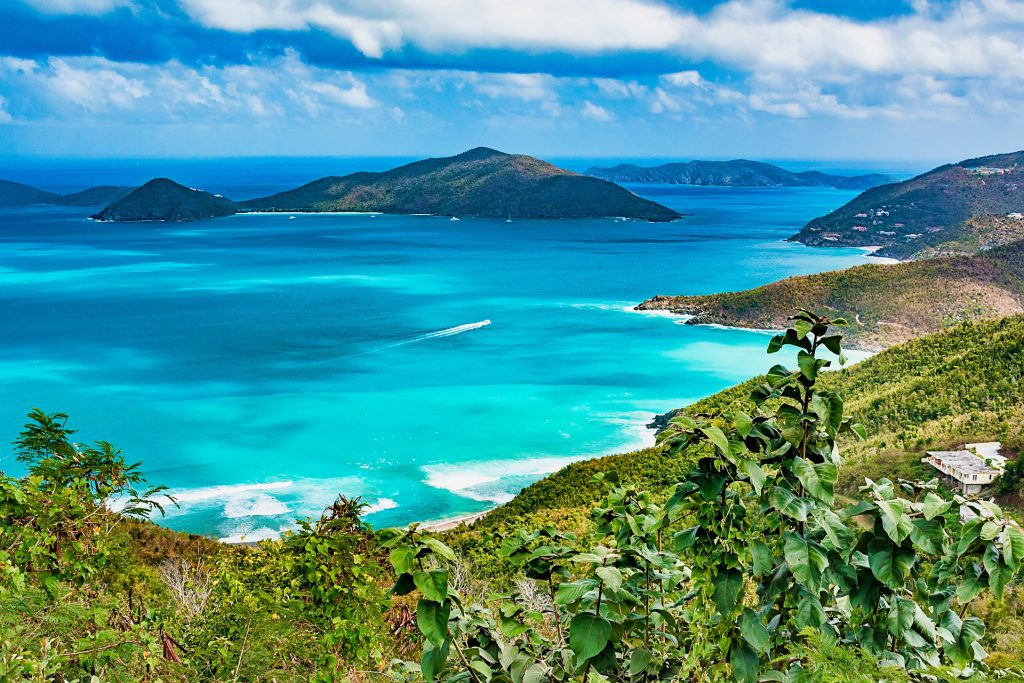 Tortola
You'll probably start in Tortola, and Road Town has a lot of restaurants, shops and markets. West End and Soper's hole is a nicely sheltered harbor with some shops and dining on shore. Around the northwest you can sail into Cane Garden Bay, a lovely beach with several watering holes made famous in Jimmy Buffett songs.
Virgin Gorda
The Baths on Virgin Gorda are a top destination for snorkeling, but don't overlook Spanish Town or the North Sound for the resorts and restaurants and the snorkeling.
Jost Van Dyke
White Bay on Jost Van Dyke is a gorgeous beach with some landmark Caribbean beach bars like the Soggy Dollar and Ivan's Stress Free Bar. You can swim between them if you don't want to walk on the goat path through the rocks.
Around the corner in Great Harbour you can enjoy the famous beach BBQ at Foxy's Bar & Restaurant, or catch a full moon party there or at several other beach bars and restaurants. Around the east end of the island at Diamond Cay, you can go ashore to the Bubbly Pool for a swim and a splash in the frothy waters on the rising tide.
Anegada
This is the most out of the way spot in the BVIs, and the most likely to be overlooked by the crowds since sailing there is trickier than your average day sail. It's not difficult, but it takes a little more thought because of Horseshoe Reef and the narrow approach.
Anegada is the only coral island in the BVIs and is low lying and flat, with a peak elevation of twenty-eight feet. You'll find exotic birds and unique iguanas on some of the more secluded beaches, and it's supposed to be one of the best places for fresh seafood in the islands.
Norman Island
This island is rumored to be the inspiration for Robert Louis Stephenson's fictional "Treasure Island," and may have seen some pirates back in the day. The Bight has a couple of popular watering holes, including the Willie T., a bar made from a boat and anchored there permanently. There is some excellent snorkeling around the caves at Treasure Point.
The Indians
You can't stay overnight at The Indians, but for snorkeling and diving, it's not to be missed. It's just off of Norman Island, and a quick hop to grab a mooring to check out the reefs. See the soft corals and sea ferns in the shallows, or head to the steep wall where you may see anything from turtles to dolphins and morays.
A Week in Paradise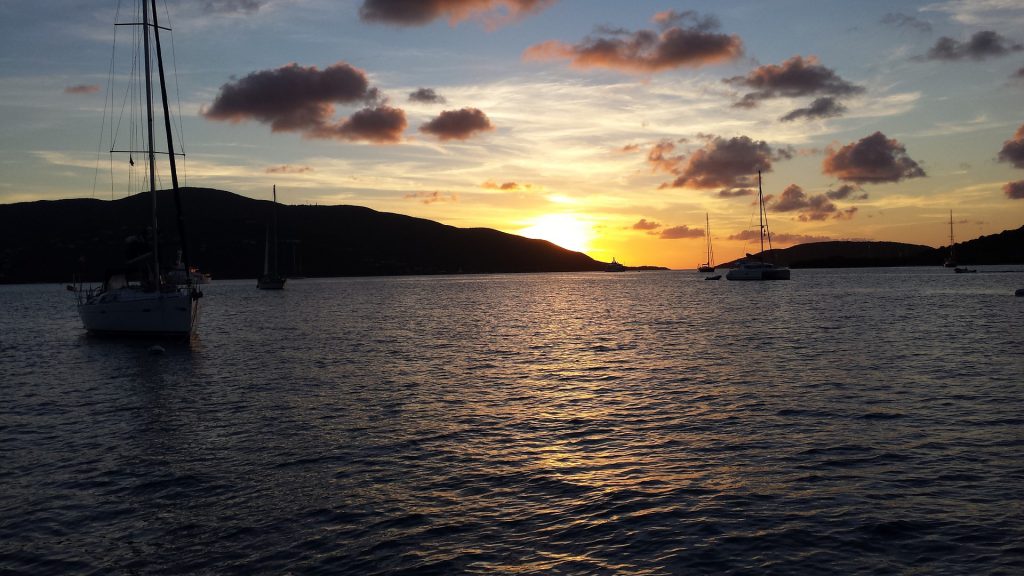 Though you can stay as long as you want to, you can cover most of the highlights in a week long charter. But you won't see everything, and you'll want to go back.
Here's one tip we learned in our weeks there – many charter companies hand out similar "recommended itineraries" when you check out your boat. But think about going the opposite direction!
Why?
If everyone starts on Saturday and half of them head off on a similar itinerary, you'll have a lot of boats showing up in the same anchorages every day. While this can be fun if you make friend boats, if you head the other way, you're more likely to find a few harbors with smaller crowds.
Comments are closed.