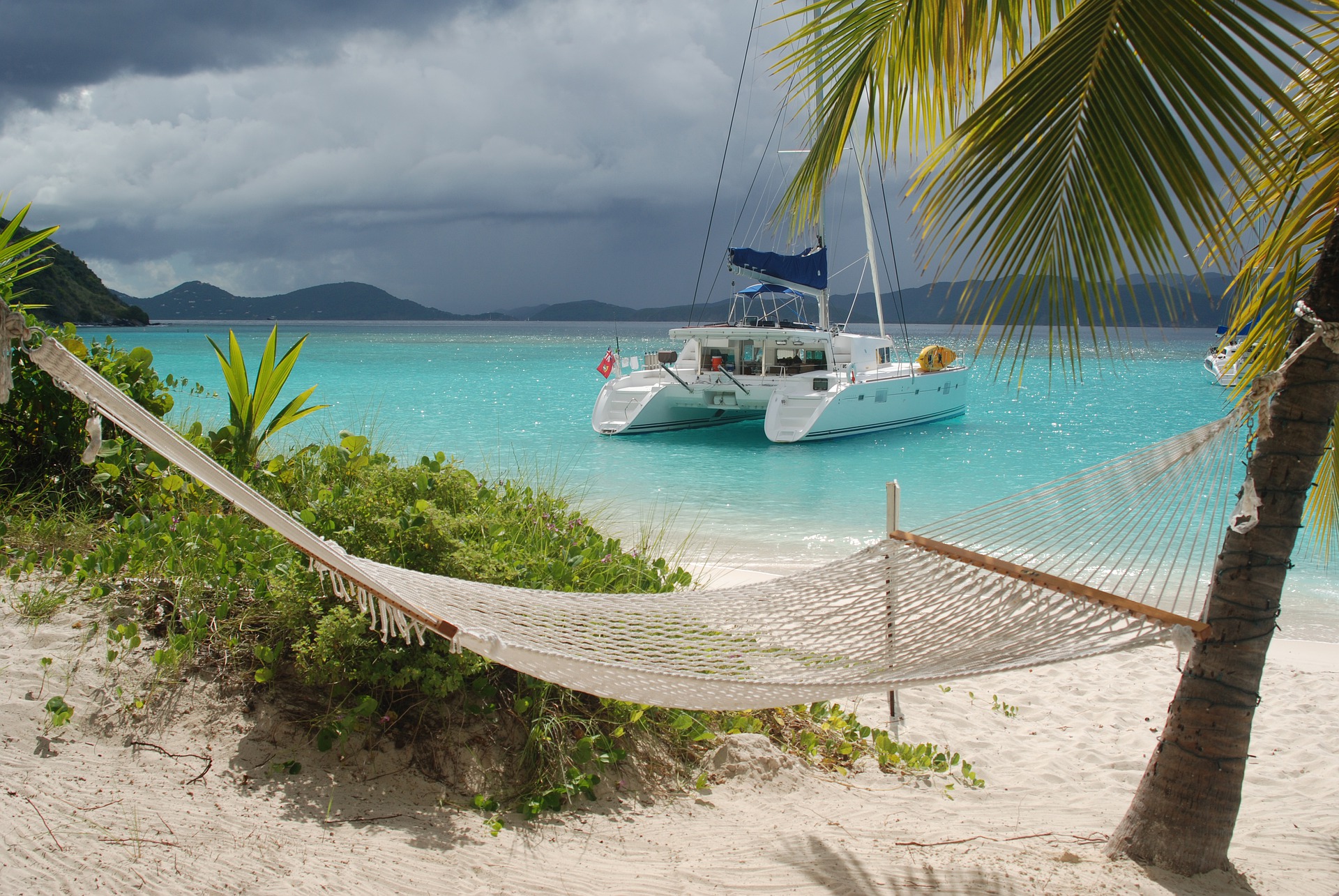 By B.J. Porter (Contributing Editor)
As the days get shorter and cooler, a week or two some place warm sounds better and better. By January, northerly sailors will be climbing the walls to go catch some wind.

If you're thinking about a charter vacation, you've got some planning to do. And we've got a few ideas and tips that may help you get the most from your experience.
Where to Go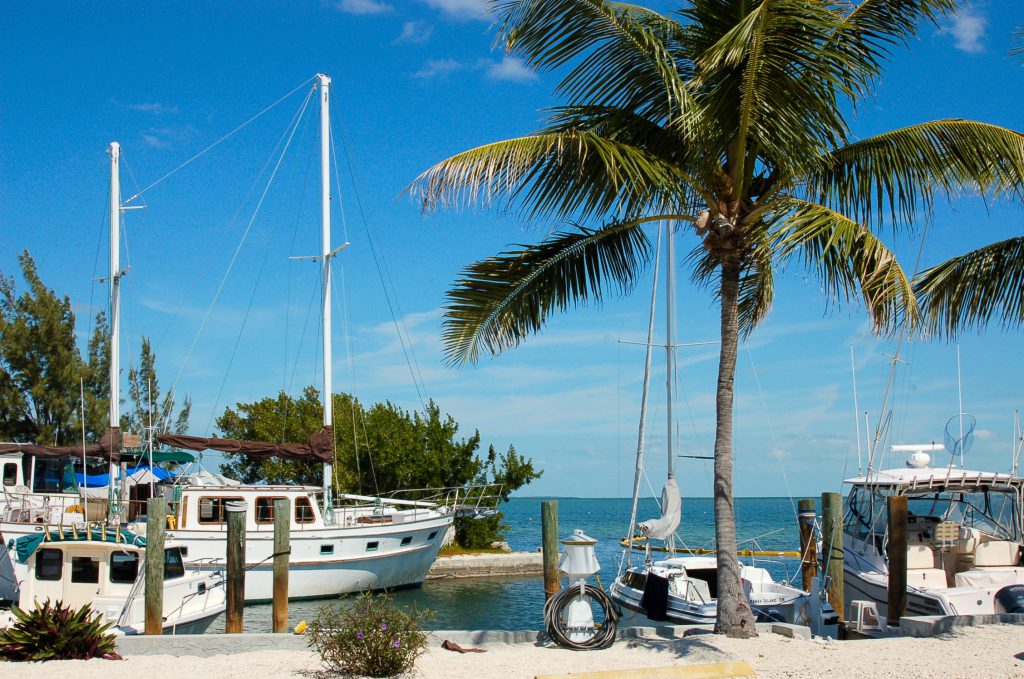 The decision on where to charter is personal, and you may have a destination on your bucket list that you just have to do. So if it's Bora Bora or bust and you live on the East Coast of the U.S., well block out your time and make your plans. But if you're just throwing around ideas, there may be better options.
Location, Location, Location
The two major considerations in a charter destination – beyond the destination at the end of your flight – are the travel distance to the location and the type of experience you are looking for.
Time & Money
If you're coming from the Florida, a Bahamas charter is a quick flight. But heading to the Hauraki Gulf in New Zealand may take two travel days in each direction. Getting to the Mediterranean is trivial if you live in France, but it's a lot of flying from the Pacific Northwest. But from Seattle, heading to French Polynesia may be easier than Europe.
The distance affects your total vacation time needed, and your budget. There's no place you can't go given enough time and money, but if you've got a week over the kid's March vacation, you need to pick somewhere close to get the most on the water.
Sailing Challenges and Experience
A charter in the British Virgin Islands is a delight, and a great first charter for many sailors. Warm water, white sand beaches, line-of-sight sailing, short sailing distances, and not many ways to get in trouble make it perfect for a vacation full of sun, sand, snorkeling and warm tropical nights at beach bars.
Many other locations are just as delightful, but offer more challenging sailing conditions and different – but equally desirable – experiences. Parts of the Bahamas have lots of shallows, reefs, and currents, and may require some open ocean sailing. It's a different experience from the relative protection of the BVI's, but more experienced sailors will like the challenge. Sailing around New Zealand won't put you on a tropical beach or snorkeling on a reef every day, but it's a land of stunning natural beauty and should be on any sailor's bucket list.
Look closely at what you want to do on your vacation. How much of the day do you plan to spend sailing? What types of shore activities and water sports do you want? These all factor in making the best choice. And remember – you can always take another charter down the road, you may not get everything in one place.
Costs and Variables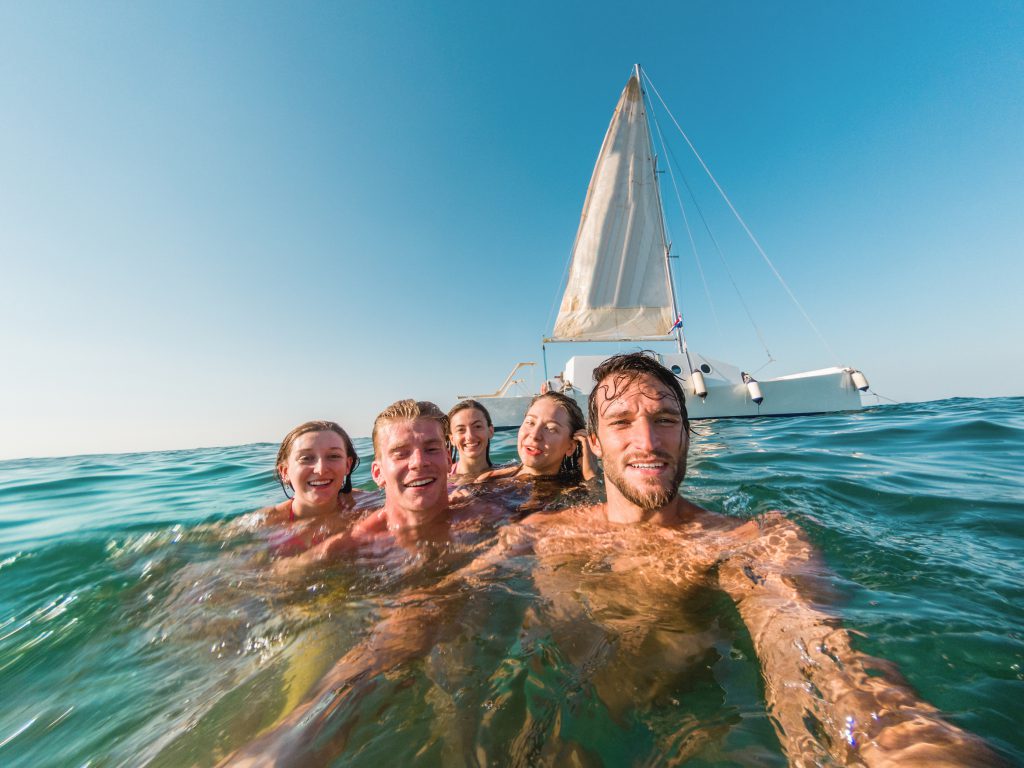 Travel distance can make or break your budget, but you also need to look at the cost of not just the charter, but the cost of visiting and doing things where you intend to go. You don't have to spend a lot on shore when you're traveling place to place, but if you're taking a dream vacation, you're going to want to get off the boat and do things.
And "doing things" can vary a lot in cost and consideration. Swimming with the pigs in the Bahamas will set you back the cost of a sack of potatoes on your own charter. But a guided diving tour on the Great Barrier Reef or dinner ashore at a casino on the Côte D'Azur will add a lot of expenses.
COVID Considerations
Before you pick any destination, make sure you fully understand all regulations regarding pandemic travel. Most small island nations have little medical infrastructure, so they take extra precautions to keep Covid-19 out of their countries. So before you book, make sure you know all the following items:
Pre-departure testing. Most countries are requiring a negative test before you get on a plane.
Isolation and quarantines. Make sure you won't end up spending the first part of your vacation in quarantine.
Rules for moving around in-country. Many countries are admitting tourists (and cruising yachts), but some are restricting movement around the country once you are there. They may not permit charters or restrict them, since you can't move around much.
Vaccination requirements. More and more countries are requiring vaccinations prior to arrival, and will require proof before allowing you in.
Research all these items, and talk to your charter company for the latest information before you put any deposits down.
Charter Types
There are many ways to charter, everything from bare boats you sail yourself, crewed charters, and even shared charters where you charter one cabin on a larger boat. You can charter anything from small monohulls for a cozy couple up to large catamarans and power boats for big parties.
Deciding what you want will depend on your budget, the size and wants of your party, and if you're taking out a bareboat, the skill and experience level in your group.
Bareboat vs. Crewed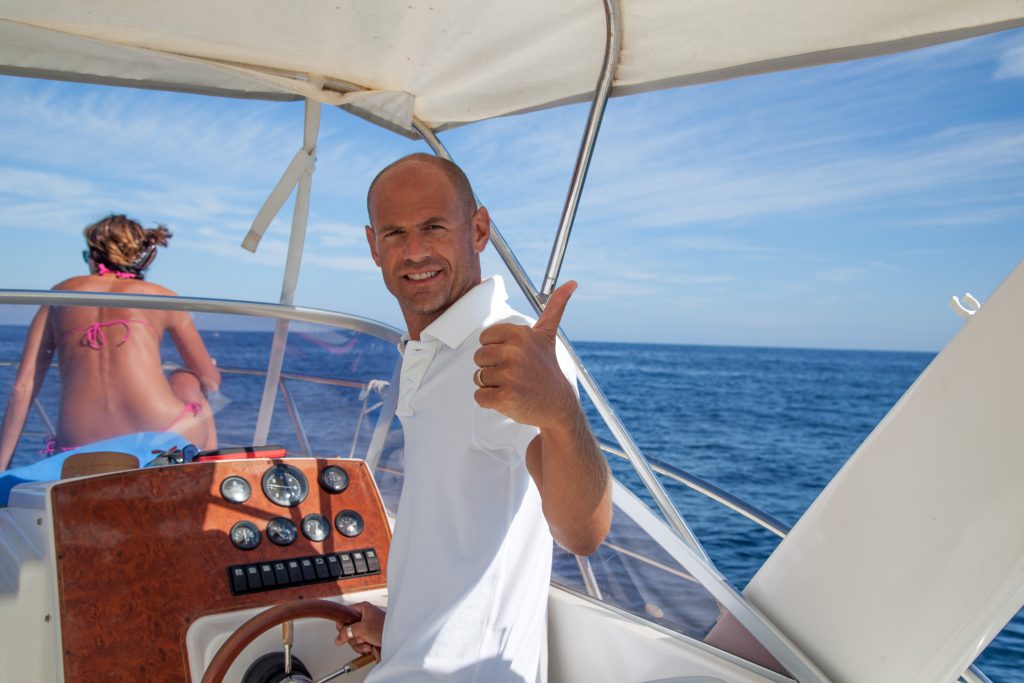 A bareboat charter has no one on board but you and your party. As the skipper, you're responsible for everything. Navigation, sailing, anchoring, refueling, and everything else you need to do on a functioning boat with people on board are up to you. If you own a boat, you know what this entails. Someone usually gets designated as the Captain, who ends up taking the responsibility to make sure everyone has a good time.
The advantages are privacy, freedom, and cost. You don't have a stranger in your group; a good charter skipper can read the room and know how to fade out of the way. But you still have someone else on board. And the skipper may not do things exactly how you want, and you will have to pay a daily rate and feed all the crew.
If you have a charter captain or crew on board, you can relax as much as everyone else, and let them worry about it if a head backs up or there are concerns about the weather. You can charter a bigger boat than you have the skills to handle. A charter captain opens up a lot of options. You don't even have to know anything about boats if you hire a captain.
Your charter company can provide a skipper for you, and charge you a daily rate. Larger boats may have more than one crew, with a chef or steward. A gratuity is customary for everyone.
Types of Boats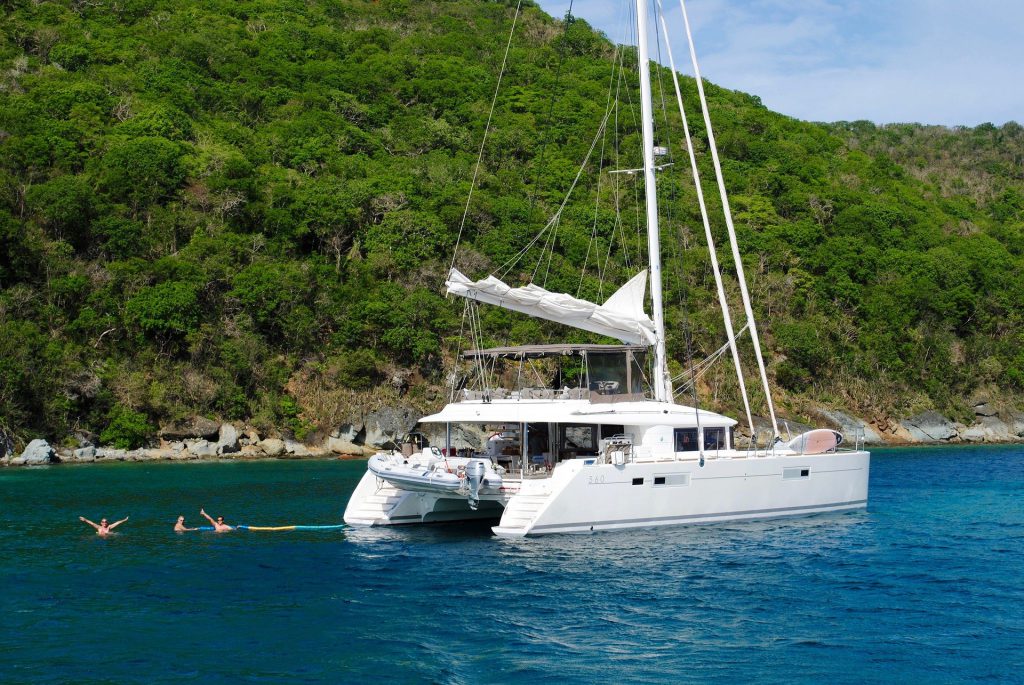 Sail charters can be on monohulls or catamarans. Cats are becoming more popular since they are very comfortable and stable, with lots of room for larger parties. Motor yachts and power cats are also available if you're not a sailor.
Smaller groups are fine on mono hulled boats, but larger groups or groups with many inexperienced people may prefer a catamaran.
Are You Ready?
Even a small charter boat is an expensive asset, and many are privately owned vessels which are maintained by the charter company. They take care of them for the owners, and don't want them abused.
Before you can take out a yacht worth several hundred thousand dollars, the charter company wants assurance that the boat will come back with no damage that will take it out of service while it's being repaired.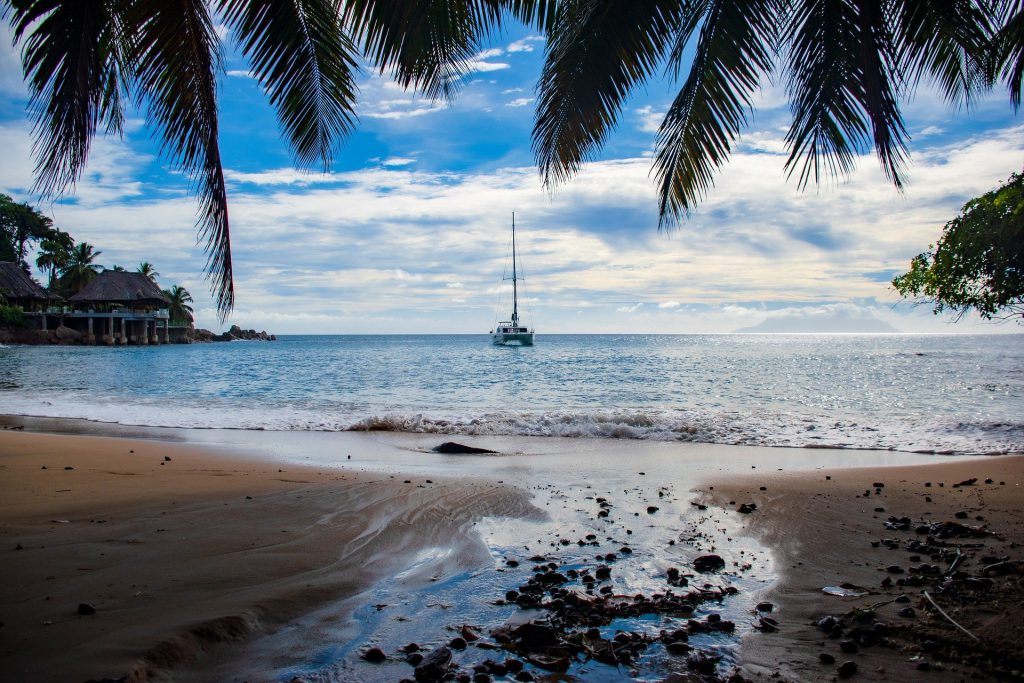 Charter Company Rules
All charter companies have rules about how the vessel is to be used. For example, most charter companies prohibit night sailing unless you get advanced permission and show you have experience. You can not sail the boat under the influence of alcohol or drugs, and many will void your charter if you bring illegal drugs on board. And it's likely there are navigation restrictions about where you can take the boat.
And all charter companies require experience and proof of competency to handle the boat. Look into this well before you charter to avoid any surprises when you show up.
Credentials and Sailing Resumes
A sailing resume goes a long way towards placating charter companies about your ability to handle their boat. It should list the boats you've owned, chartered, and sailed on, and any major charters, passages, or sailing you've done on them.
Some companies rate charter areas by "difficulty level" and require a certain amount of experience to charter in those waters. For example, Sunsail Charters requires ten days or 200 miles sailing on an equivalent yacht to your charter for "Level 2" destinations such as the Abacos, Tonga, or Antigua. Your resume should list this experience.
Many companies want to see sailing credentials or certifications. These usually involve coursework and testing by a recognized authority. Please note that while credentials may be required, they aren't the only criteria. A few types of credentials include:
ASA Bareboat Charter Certificate
RYA Day Skipper or Coastal Skipper
International Certificate of Competence
U.S. Sailing International Proficiency Certificate or Bareboat Cruising Certificate
Skipper Checkout
Don't be surprised if you're asked to do a checkout with a captain from the charter company, no matter the level of experience or certification you provide. They're within their rights to ask you to show the skills you claim.
If you don't satisfy them, you mend end up having a skipper on board for the first day or two, which you'll have to pay for. Or the charter company may insist you have a captain aboard for the entire trip.
Don't be nervous about the checkout, but you don't overstate your abilities when you book. Only book a boat you know you can handle, or budget for a captain if you're aiming high and aren't comfortable when you first get on board.