Re-equipping Your Boat: Must-Have Items Every Vessel Needs
March 10th, 2021 by team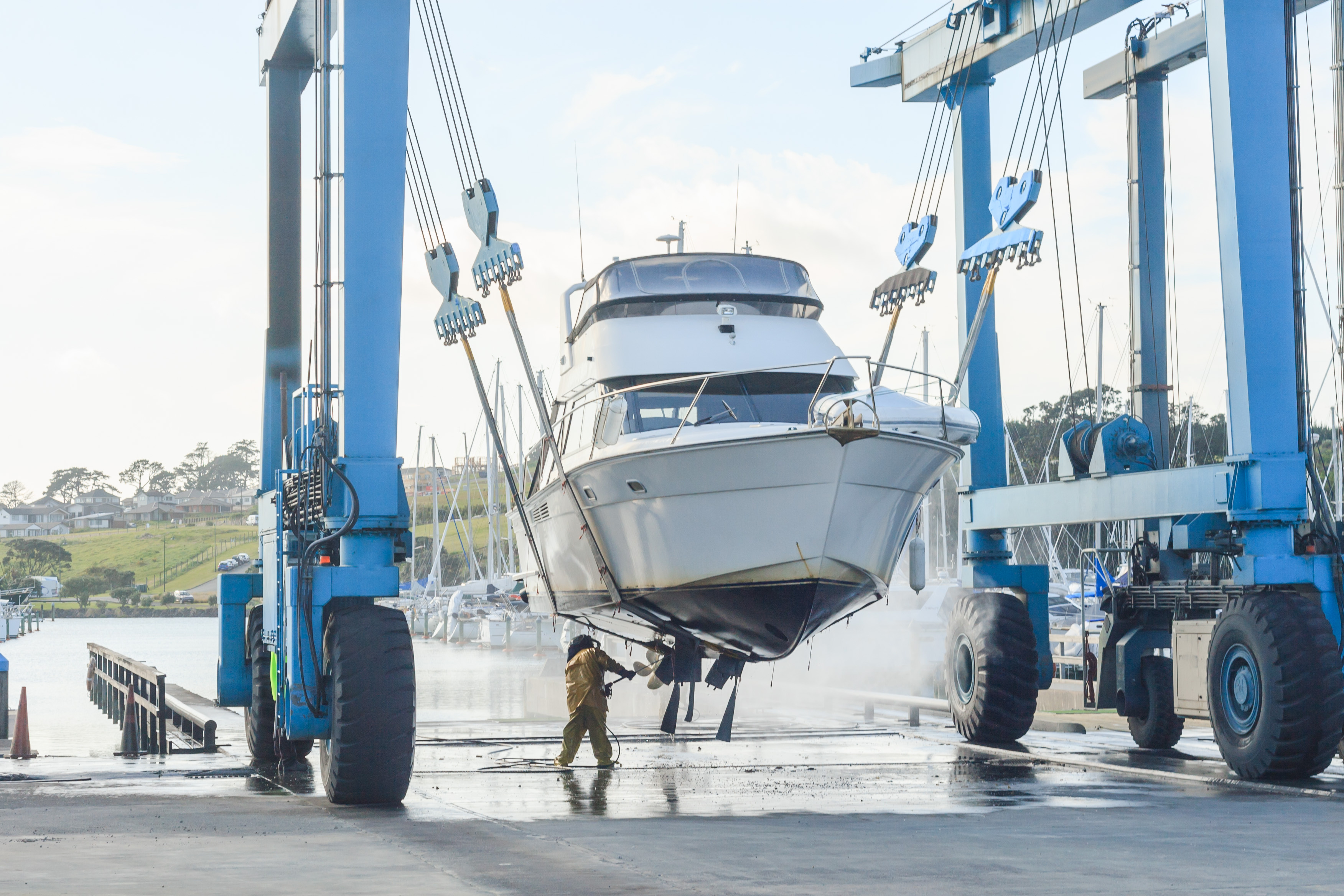 by B.J. Porter (Contributing Editor) 
It's almost spring boat sale time! On-line and in person, every major marine retailer is gearing up for spring commissioning seasons. So it's time to pull out all that boat gear to see what still works, what got moldy in that box in the garage, and what expired.
When you're gearing up to re-equip your boat, what are the must-have items?
First Up: The USCG List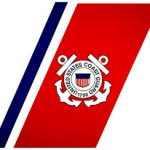 There's a list of required equipment you must have on board your vessel. It's not sexy or exciting, but it is required and you could get stopped and cited if you don't have everything. If you don't sail in U.S. waters, check your own local rules as equipment may vary. And some states may have additional rules. But this is a good starting point.
This article is not an exhaustive list – please refer to the USCG publication "Federal Requirements for Recreational Boats" for details.
Check all your PDF's for wear and weakness, check the expiration on your flares, and make sure you have all the items appropriate for your boat size – Boat US has an excellent reference.
Beyond the USCG Lists
The coast guard lists are good starting places, but that's only the beginning. For the ongoing comfort and safety of you and your guests, bring a bit more out with you.
VHF Radio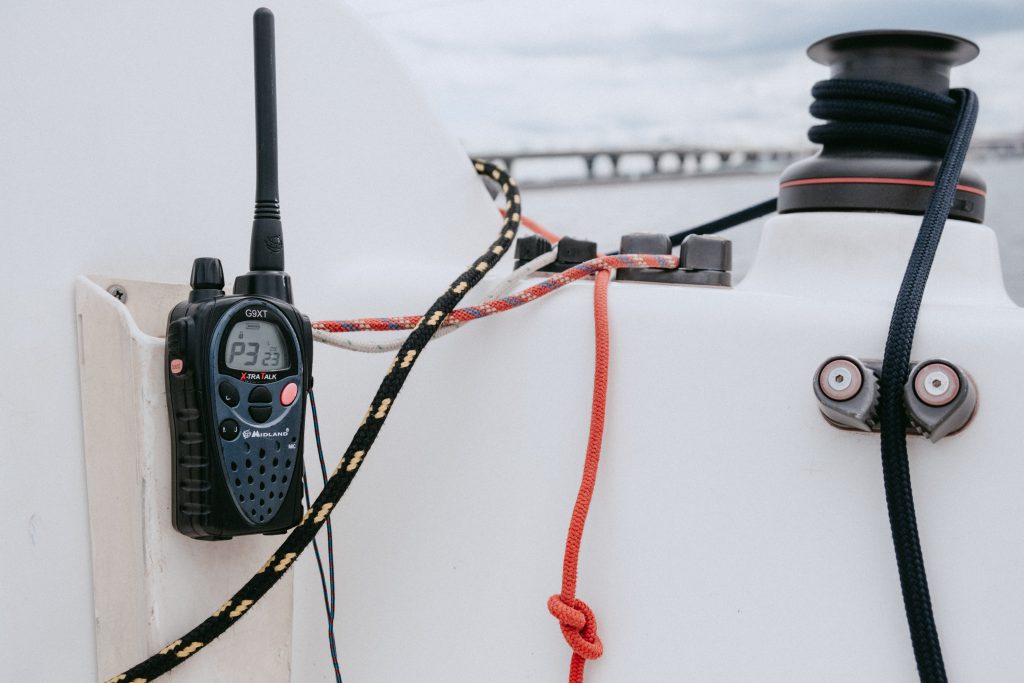 If you don't have a VHF radio on your boat, get a handheld to take on the water with you. A cell phone isn't an adequate boat communication device for several reasons.
First, you won't have a phone number for that boat out there you might be on a collision course with, and there's no way for anyone you don't know to reach you either.
Second, in an emergency you can only call numbers you know, and you can only reach one person at a time. The coast guard monitors emergency frequencies, and most boaters keep some sort of radio on when they're on the water. If you call for your help, you'll reach someone nearby and the USCG. And you won't have to navigate some message tree for the right office…
Finally, cell coverage is limited, and when you get away from land, you can lose your signal. Sometimes you can pick up a cell signal miles from shore, other times you can see land and get no bars. VHF always transmits.
Upgraded Personal Floatation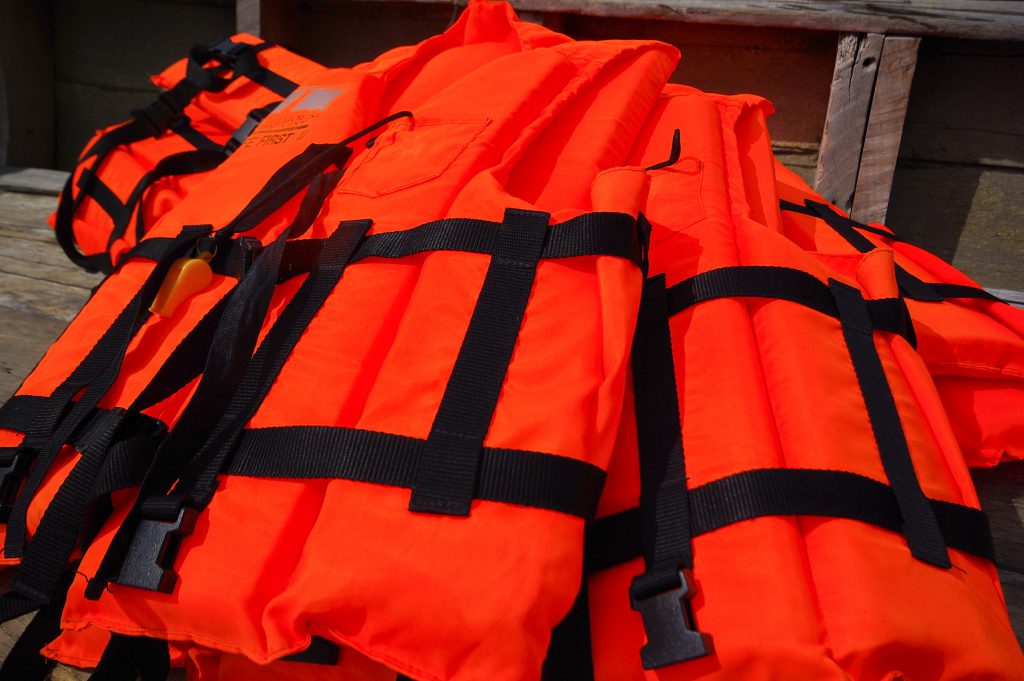 80% of the victims in boat-related drownings weren't wearing PFDs. The cheap foam-filled PFDs we often buy by the five-pack to meet USCG requirements will save your life, but they are miserable to wear all day. They're fine for overflow crowds and non-swimmers, but there's a good case for spending some money on a lightweight, inflatable PDF you can wear all the time.
It's still an adjustment to wear an inflatable PFD all the time, but you can make it. It's like wearing a seat belt – get in the habit and it will feel weird not to have it on. They're much more comfortable than the full sized ones, and they'll save your life. Look for a hydrostatic release instead of the dissolving pills and consider one with an integral harness.
Spend the money and wear it when you're under way or leave the cockpit.
First Aid Kit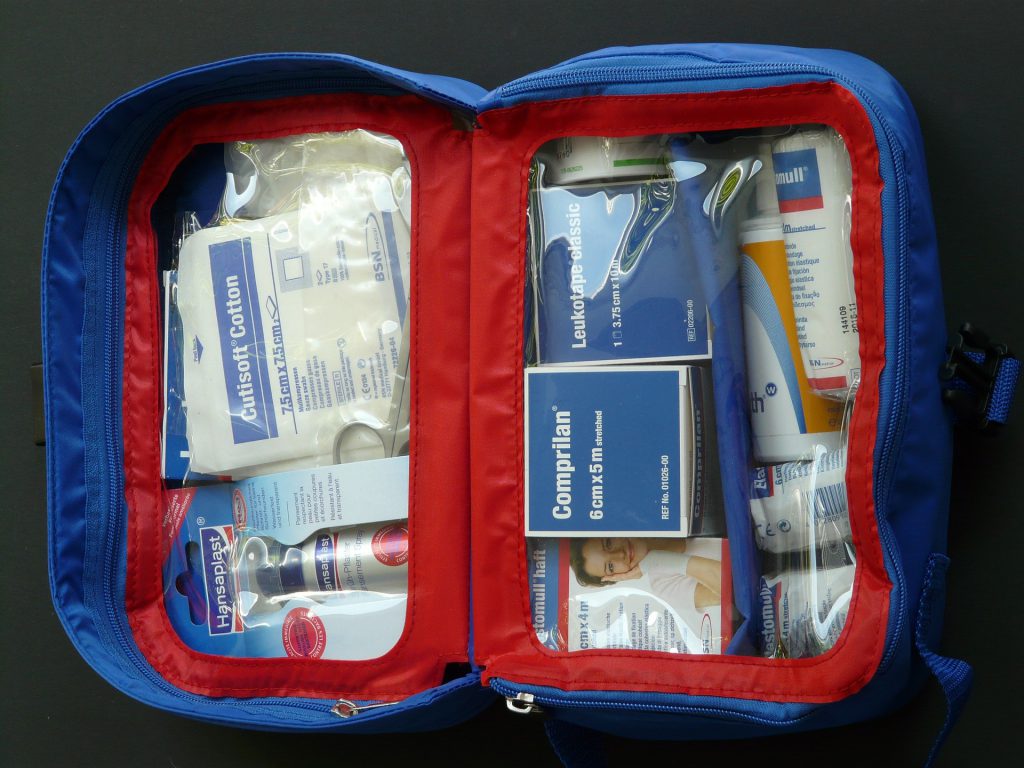 A basic first aid kit to address cuts, burns, stings and bites is a must. You don't want to ruin someone's day because they got a cut you can't dress or a pain you can't salve with a quick remedy.
Check your first aid kit every season, though. Boat conditions (heat and humidity) deteriorate some rubbers and gums used in bandages, and most creams and ointments have expiration dates. Spring is a good time to refresh all those.
Bug and Sun Protection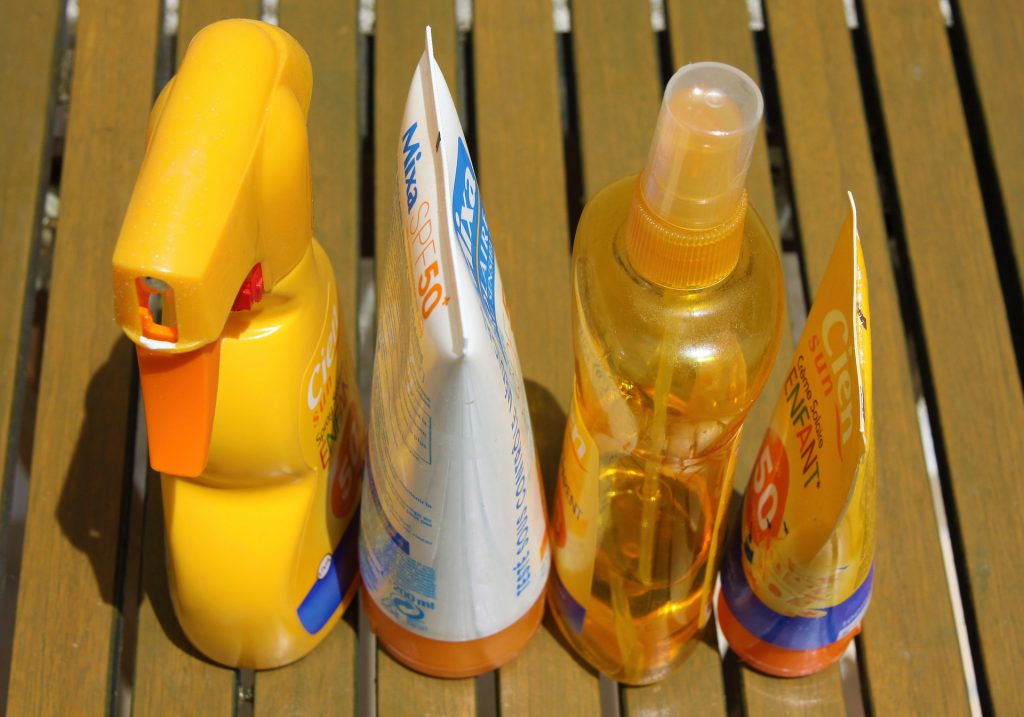 If you keep it on the boat, you'll never forget it at home. A wicked sunburn can kill all the smiles from a kid's day on the water. Being driven from the cockpit by bugs at cocktail hour is a definite buzzkill. Stock up early and use often.
Lines and Fenders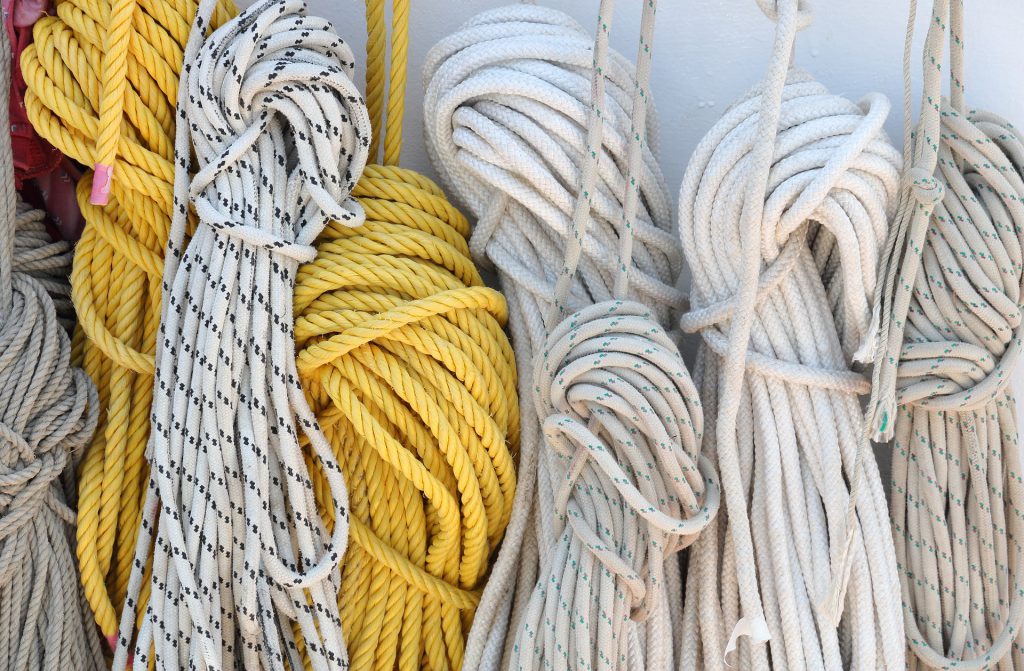 You don't need to festoon your boat with fenders, but enough inflated, clean fenders to secure your boat in most conditions will make you happy and your boat safer. Not every slip you tie to will be like your home slip, so an extra fender or two will help when you're staying somewhere new. And if you're staying on a dock with pilings, a stout board with those extra fenders will keep you off them.
Fender covers look nice and keep your boat and your fenders clean. And they can come off for washing.
You should have the dock lines for your home slip, but you want a few extra lines for different tie-ups, emergencies, and other unforeseen circumstances. If you ever need to get or give a tow, you'll be happy to have a long sturdy line.
Hand-bearing Compass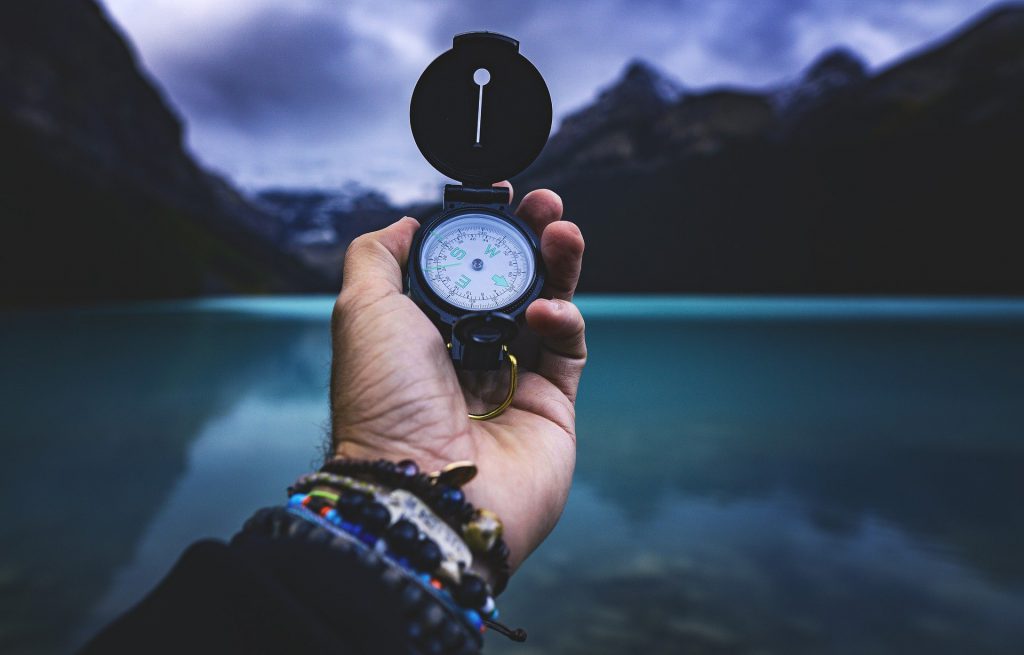 A handheld compass is useful, if you know what to do with it. It can help with navigation, of course, but with electronic navigation most don't use a compass that often. But they still have two important functions.
Collision detection. If you take a bearing on another boat, you can tell if you're on a collision course with them. If the bearing doesn't change as you both move…someone needs to change course.
Anchor drag checking. Recording bearings to conspicuous objects on shore is a simple way to make sure your boat isn't dragging. You can re-check any time, and you don't need to leave something running.
Other Gear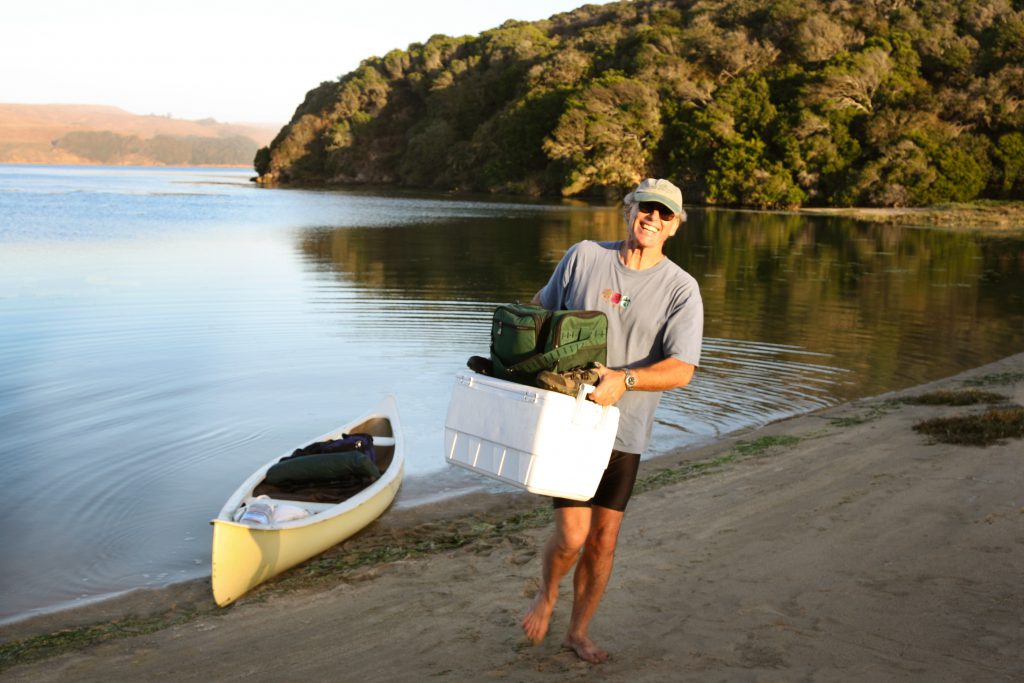 Once you've seen to the safety of the crew and vessel, you still need to have some fun. It's why we do this, after all. A few things can not only make your time on the water better, but they can double as safety equipment.
Binoculars. A decent quality set of binoculars is nice when you see wildlife and pretty scenery. But it also has an important safety function – you can read buoy numbers and boat names from further off. Image stablizing binoculars are expensive, but they make a difference on a moving boat.
Cooler. If you don't have built in refrigeration on your boat, a quality cooler can make your crew happier with cold drinks and fresher food on board. Even with refrigeration, a cooler will help with overflow drinks and reducing the times the smallish boat fridge gets opened. A soft-sided cooler is convenient for expeditions off the boat.
Spare batteries/chargers. If you're navigating with your iPad or phone, it's a good idea to make sure you can charge your device. We prefer to get an extra set of cords and adapters to leave on the boat, so they're never forgotten. If you don't have any USB ports or a 12V socket on your boat and don't want to install them, a rechargeable battery is a good option. Though you'll have to remember to take it home to charge.
Comments are closed.