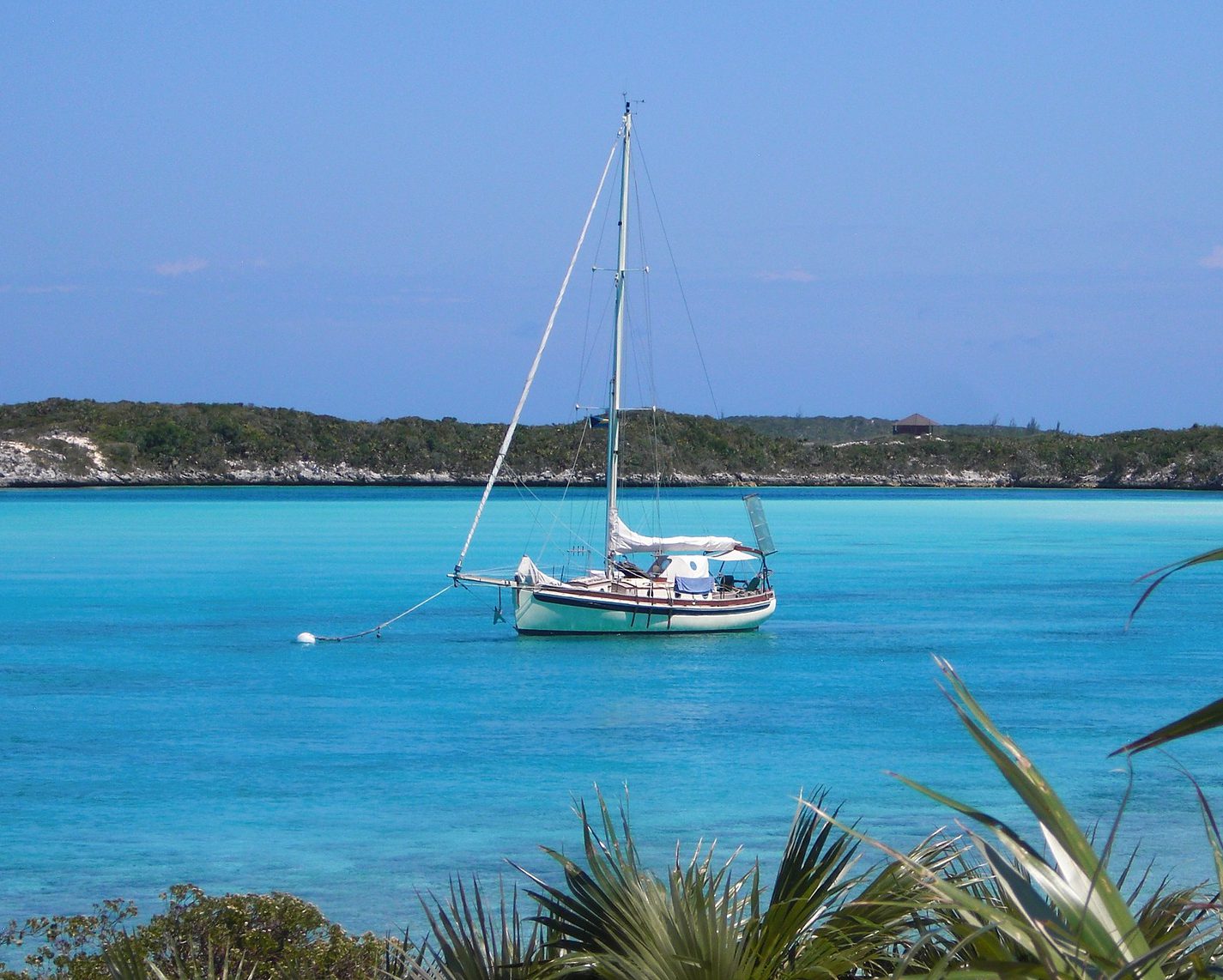 by B.J. Porter (Contributing Editor)


Had enough group video chats, baking, reading, series binging, and looking at your walls yet? Maybe it's time to think about some place fun to celebrate the end of the lockdowns and border closings. What could be better than palm trees, warm weather, and sailing?
Caribbean Sailing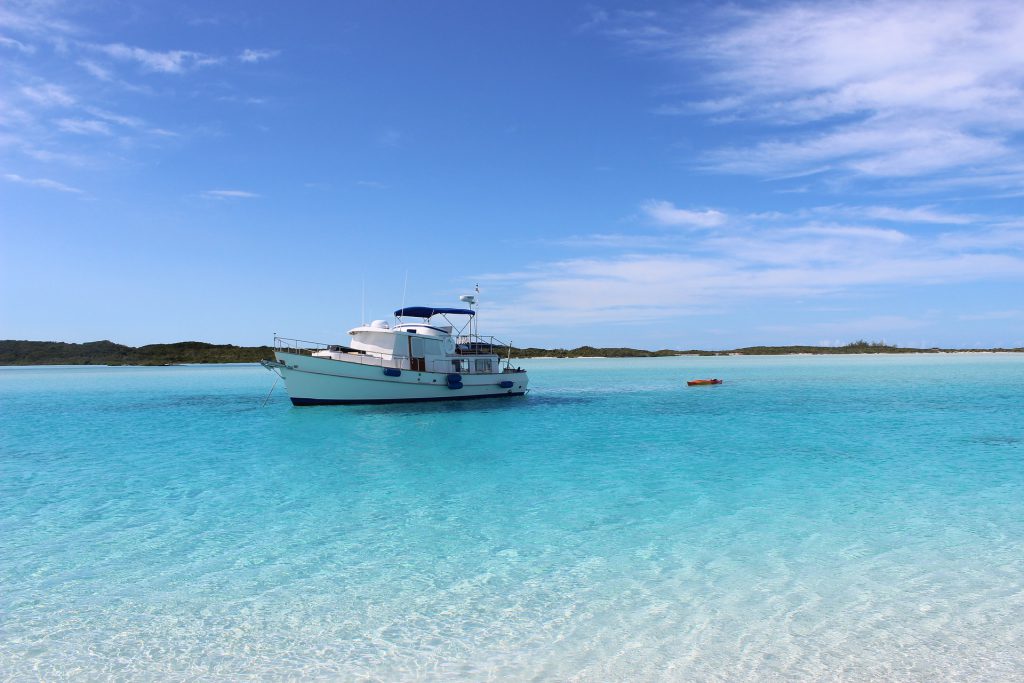 Who hasn't thought about a Caribbean charter? Sailing sapphire waters to visit white sand beaches with happy hour pain killers and steel drums. Fun and easy sailing, with great recreation. So what are a few things to think about to make the dream more real?
We'll get into more detail, but to jump start your imagination and shake the late-winter fog from your brain, here's a quick list.
Where do you want to go?
What type of boat?
Crewed or bareboat?
What will you do, eat and drink when you get there?
What Type of Charter?
There are a few things to consider before you figure out what type of charter you will plan. From the size of your party to how much you plan to sail, all figure into it. Also your budget, skill level, and personal preferences shape your choices.
To Crew or Not to Crew
Even if you've got the skills to sail and manage a bareboat, having crew on board is worth considering. You will be on vacation, after all. Do you really want to be managing the septic system, cooking, and doing dishes? The advantages to a crewed charter are less worry and hassle, less work, and more time to relax and play. The downsides are the added cost, the reduced intimacy of having strangers on your vacation with you, and less hands-on sailing and boating. Most charter captains will encourage participation in the sailing, but you don't have to.
If you aren't comfortable handling a larger bareboat, a captain may not only be an option, the charter company may require it. This isn't always an awful thing, but make sure you're comfortable with the boat you're taking on. A charter company will ask about your experience and may ask you to show your competence before letting you take a boat without a captain.
One other advantage of a crewed charter is they will provision the boat for you. You don't have to worry about spending your first day in paradise grocery shopping. Though many charter companies will provide this service for bareboats, it's often expensive.
Monohull, Catamaran, or Power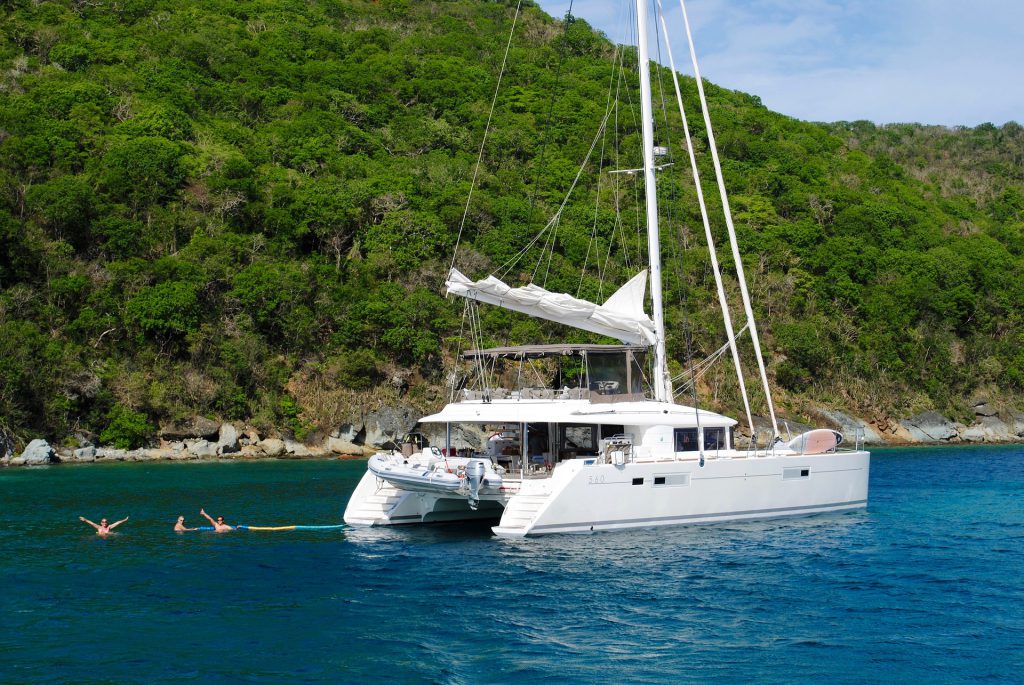 Catamarans have dominated the charter market lately, and for a good reason. They are roomy, have less draft, they're quick to sail, and they don't tip and spill the drinks. But not everyone likes cats or is comfortable with them. The choice of hulls is a personal one, as long as you have enough berths for everyone in your party.
Not everyone wants to sail around, and there are power boats available to charter. They will have plenty of comfort and space, and power cats are common.
Where to Go
Charters are available all throughout the Caribbean, but the choice of where to charter will affect your vacation more ways than which currency you need to use.
The British Virgin Islands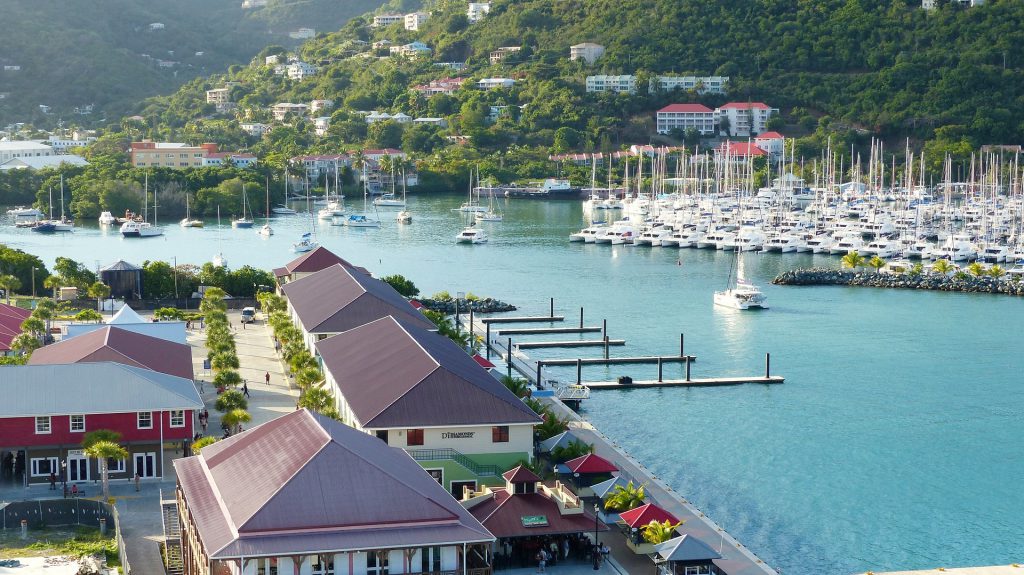 If your preference is for easy, short sails and a lot of time to snorkel and go to the beach while still moving every day or two, the British Virgin Islands may be the ideal spot. It's a perfect place for the first time charterer, since navigation is line of sight and you have to work hard to plan a sail more than a few hours. Leaving after breakfast and picking up a mooring with a full afternoon ahead before sundowners is how it's done.
"Down Island"

If more rigorous sailing or more sailing time is your goal, with fewer stops but longer stays heading to one of the charter bases a little further south may suit you. Sailing in St. Vincent & the Grenadines or Grenada stretches the water out a little. You'll have a longer sail from Bequia to the Tobago Keys, but the destinations are still stunning. When you get there, you'll prefer to stay put for a day or three before a longer sail to some place new.
Look at a chart for the islands to get a sense of how long your sails are. Charter companies aren't excited to have you doing overnight passages or changing countries, so consider the destinations you can reach from the charter base you pick. Charters run out of many places, including:
Virgin Islands – sail the BVIs, St. Thomas, and St. John
Antigua
St. Martin
St. Lucia
Grenada
Martinique
What to Do, Eat and Drink
A "bareboat" charter has what you need to stay on the boat, sail, and a dinghy to get off. But it won't come with food, drinks, and may not have all the toys you want when you pick up a mooring. Some will come with snorkeling gear, but this is something you should verify in advance.
Most charter companies offer provisioning services, but budget conscious charters should plan a day to stock the boat with food and drinks for the trip. Most charter bases have a grocery nearby, within walking or cab distance.
The key with all these is to ask up front, check the details, and make sure everything you need will be there. You don't want to show up at your boat only discover something crucial to your comfort and fun is missing!
Look at websites, cruising guides, and other sources of information to figure out the must-see destinations and activities, whether it's drinks at the Willie-T, snorkeling at the Indians, or swimming in the turtle sanctuary in the Tobago Keys. You can be spontaneous, to be sure. But it's better to pick between a few things you've thought about and wished for so you don't get any unhappy surprises like full mooring fields or places where you need reservations.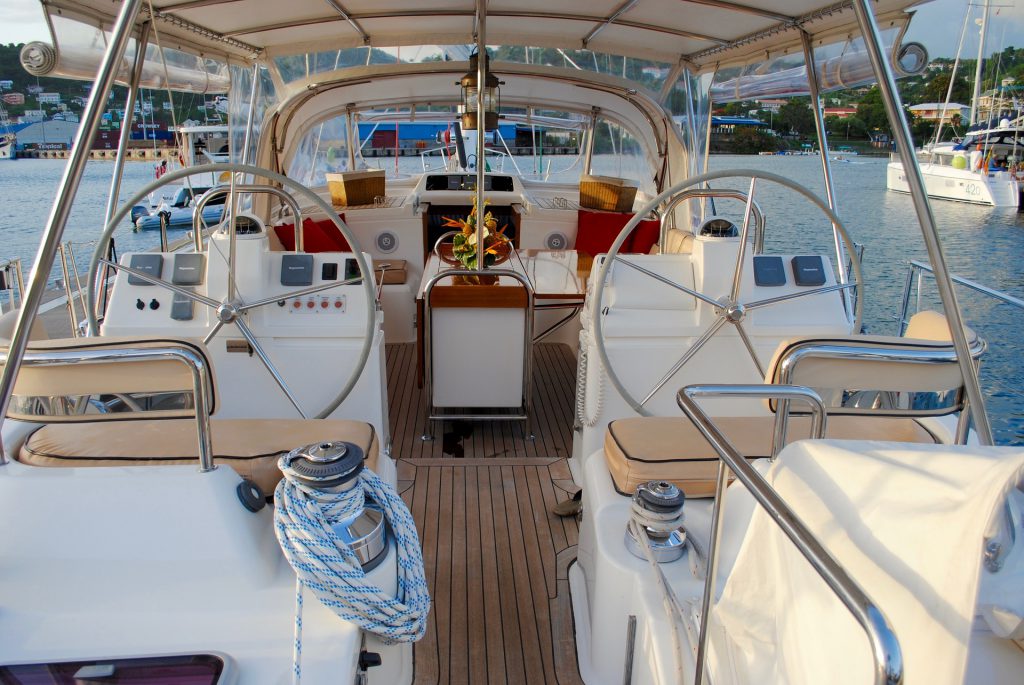 This Too Shall Pass
Around the world, cruisers and sailors are looking at closed ports, closed islands and travel restrictions. But this will pass. What better way to speed it along than a little day dreaming and planning about some time in paradise?
Stay safe and healthy and keep on dreaming!
Posted in Blog, Boating Tips, Cruising, Fishing, iNavX, Navigation, News, Reviews, Sailing, Sailing Tips
Tags: British Virgin Islands, BVI, Charter, Cruise