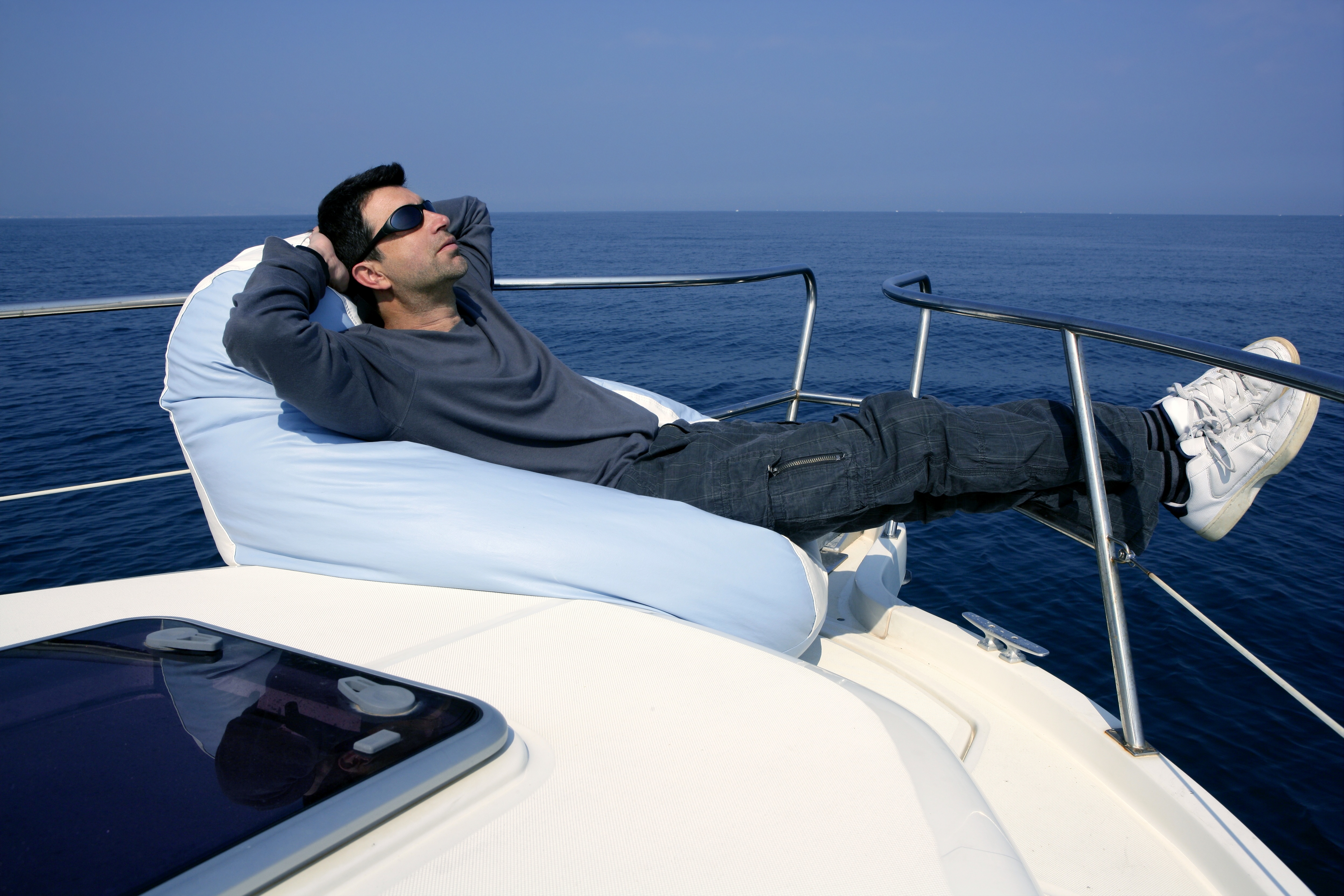 by B.J. Porter (Contributing Editor)
With an unlimited budget and stack of the latest sailing magazines, you can come up with a log list of phenomenal upgrades which will change your game on the water. You can spend a lot on your boat, from lithium ion batteries to the latest networked radar. And you'll enjoy them all.
But how about a few simple upgrades? We're talking about things that make time in your boat better, but don't set you back thousands of dollars or require a professional to install. And a part of simple is not drilling holes, running wires, or fooling about with waterproof seals, crimps, or deck clams. These aren't free upgrades, but they take minor work and aren't enormous investments.
Cockpit Life
You spend more time in the cockpit than anywhere on board, so why not be comfortable?
Floating cushions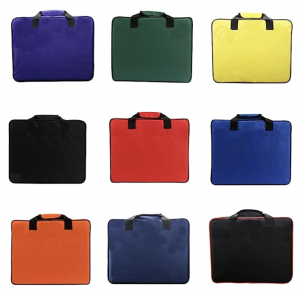 The cockpit cushions on your boat may be comfortable, but they're only on the seats. A few throwable, floating cushions do double service as extra cushion for guests, and extra flotation if you every have a crew overboard. For under twenty bucks, you can put some padding under the helmsperson or make a nice place to sit anywhere without padding.
If you're willing to spend a little more, you can add closed cell foam cushions in a variety of sizes or custom shapes. These are great for using in the dinghy, too.
Cockpit organizers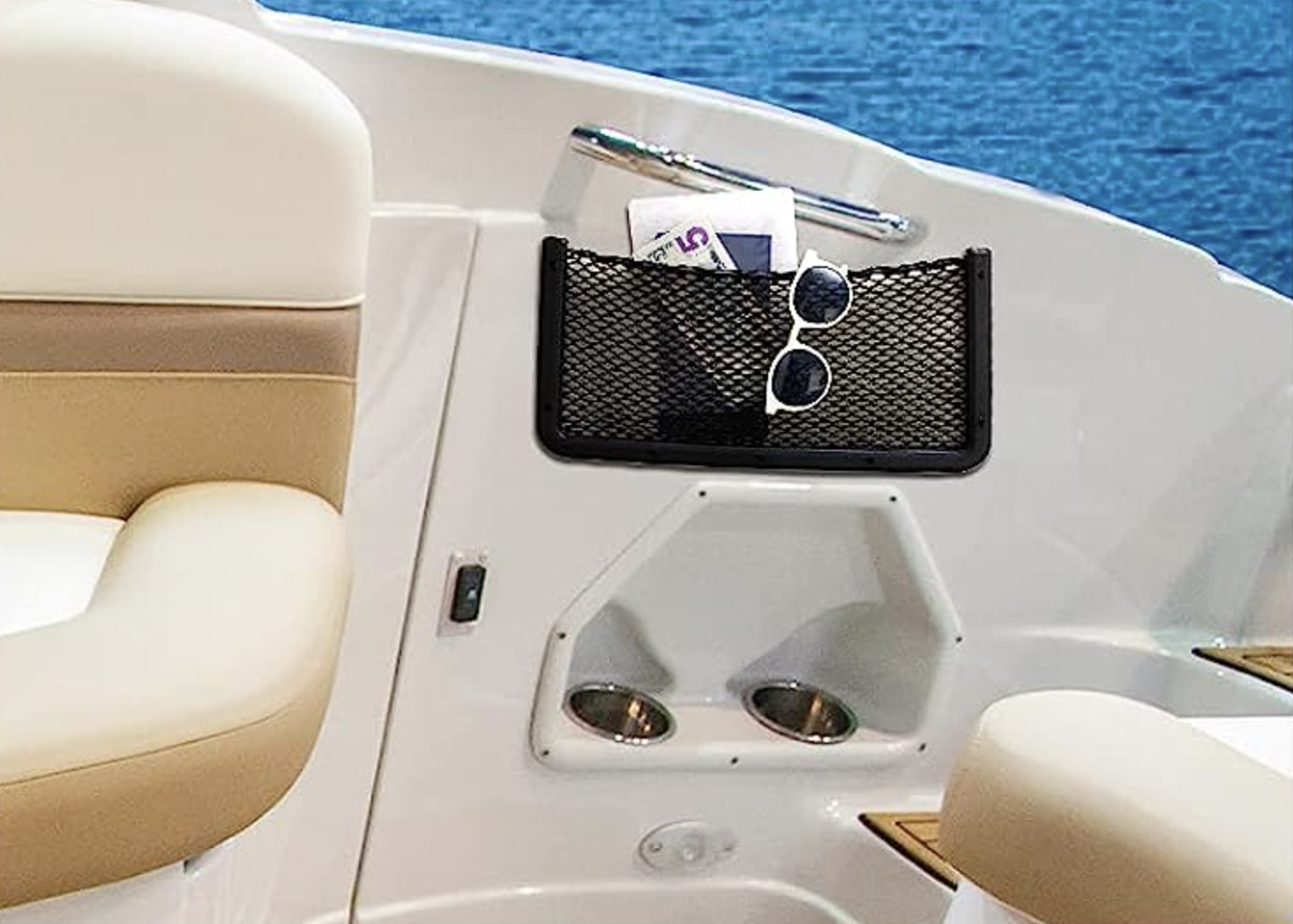 Line disorder can turn a cockpit into a snakepit, giving you dangerous and uncomfortable footing. Other gear in the cockpit, like handheld VHF and GPS devices, can end up sliding around and getting in the way or broken. A few well-placed cockpit bags can tame a lot of loose objects.
Drink Holders
Even a simple neoprene drink ring lets the crew put a water bottle down to free up hands. Whether you're sailing casually or lounging about, the more places you have to secure drinks, the less likely they are to tip and spill. Without drilling holes, you can add removable suction cup holders to any smooth surface.
In the Dinghy
Many just use a dinghy for a ferry to shore in broad daylight. If you want to do a little more, here are a few easy upgrades to make your dinghy trips safer and more enjoyable.
Dinghy Ladder
A dinghy ladder makes it easy to swim and snorkel, and is a safety tool in case someone falls overboard. Re-entering an inflatable from the water is harder than you think, and there's no need to struggle.
Dinghy Lights
If you operate your dinghy at night, these aren't really an option, they're a requirement. But a set which attaches and stows easily makes you much more likely to use them.
Those floating cushions again
Dinghy tubes are soft, right? Yeah…for about ten minutes, then things in your legs and backsides go numb. On a long dinghy ride, a few floating cushions put a stop to that. And more throwable flotation equals more safety.
In the galley
Boat galleys can be a challenge, even for the best of cooks. Tight working space, tight storage space, and refrigeration can't begin to compare to what you have at home.
Soft sided drink cooler
When you're sailing, you don't want to keep opening and closing the fridge to get drinks. Every time you open the door you let warmth in, and more warmth equals more run time and battery use. A soft cooler folds out of the way, but lets you stash cool drinks in the sink to keep crew out of the the fridge. And it does double duty for dinghy and beach trips.
In-drawer spice storage
If like to cook, you need spices. They can be a nightmare on a boat, since few galleys are set up to keep them organized and you end up emptying half a cabinet to find what you need. There are several options for in-drawer storage, if you can dedicate a drawer. A lay-flat rack is one option, or you can label the tops of identical spice racks to put in the drawer.
Hanging nets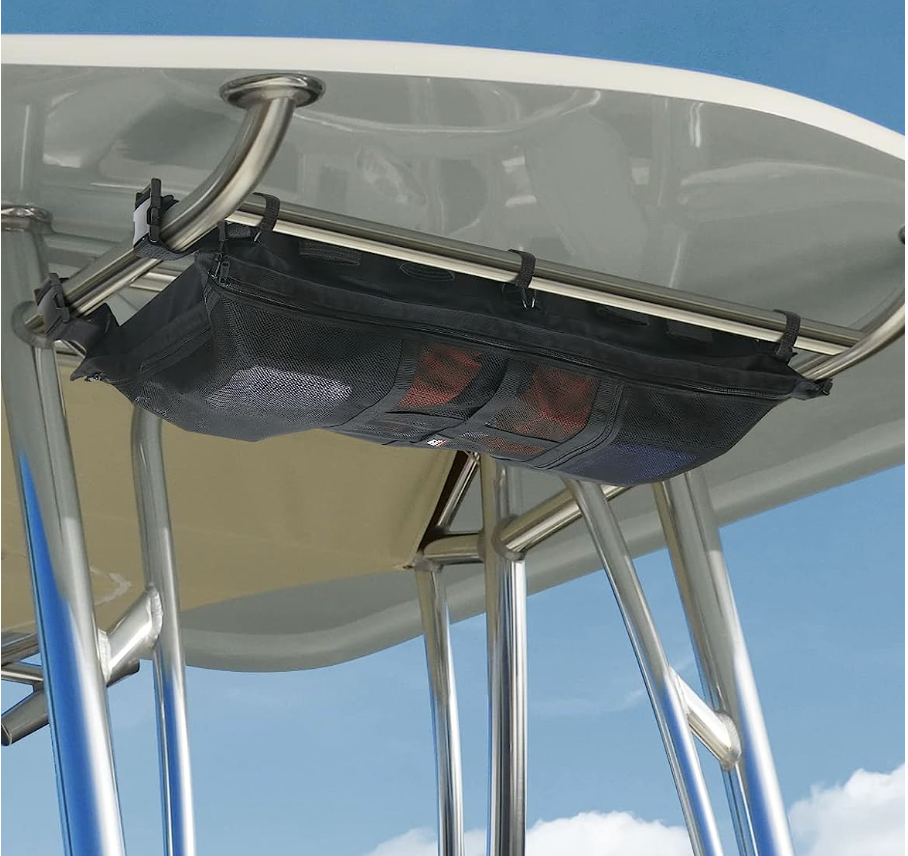 Though they cut into headroom, net bags hung in the galley are a good space to store fruit and baked goods. There's easy access for crew, and they don't take up valuable cabinet and drawer space.
Fridge lights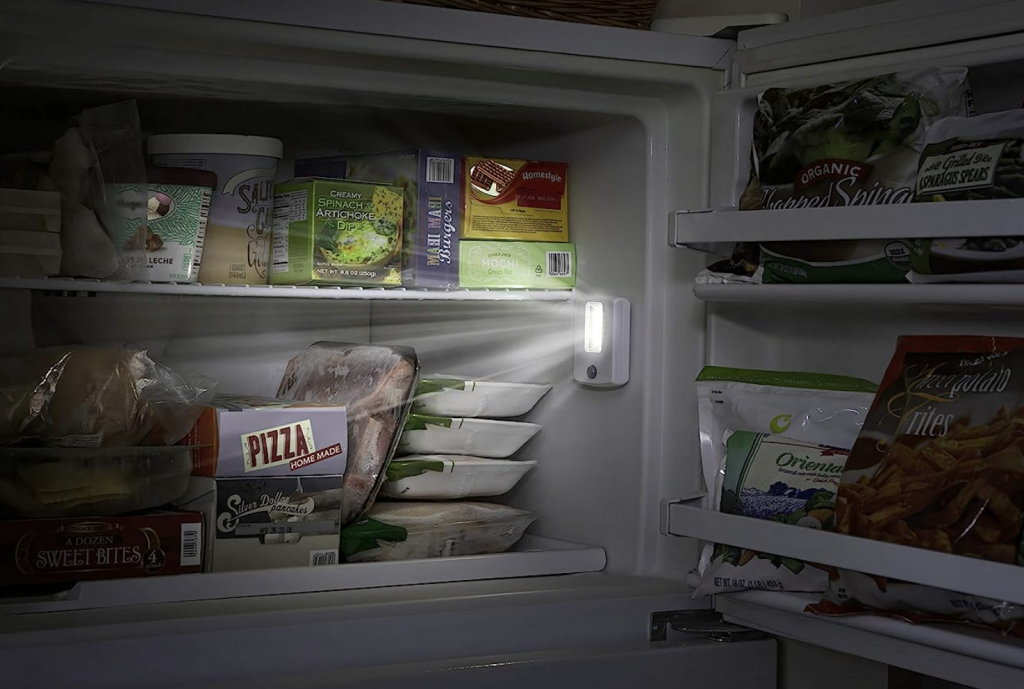 Cooler lights powered by AA or AAA batteries are ideal for lighting dark boat refrigerators and freezers. Good ones have light sensors, so they come on when you open the door just like the fridge at home. No more flashlights needed to cook dinner!
All over off the boat, too
A few things aren't just for the boat, you can take them with you ashore and use them on the big boat and the dinghy.
Lifeline Cushions
If you're a racer, this is a kindness for your crew that may be worth the extra weight. If you want them to hike hard, make it easier on them and they will hang it all out there for you.
Even if you don't race, this easy upgrade gives you and your crew something to lean against, especially in smaller boats. Installation is simple – you just open the end of the lifeline and slide them over.
Binoculars
If you don't have a set of binoculars on board, you should have one. They're helpful for spotting numbers on navaids and picking up boat names at a distance. If you get a pair with an internal compass, they're great for marking landmarks at anchor to watch for drag. And when you're exploring, they can save you some effort by looking ashore for suitable landing spots before you head in. And of course, they're great for checking out birds and wildlife from afar.
You don't need an expensive set of image stabilized binoculars, but if they're in your budget, they are well worth it. They take the shake right out of a moving boat, and you can read letters and numbers with ease.
Folding/Ratcheting Deck seats
A chaise lounge or beach chair on a boat is a bulky pain and impractical. But lightweight folding seats make for very pleasant sitting on the foredeck or on a beach. They pack flat and adjust to your comfort.
Railblaza equipment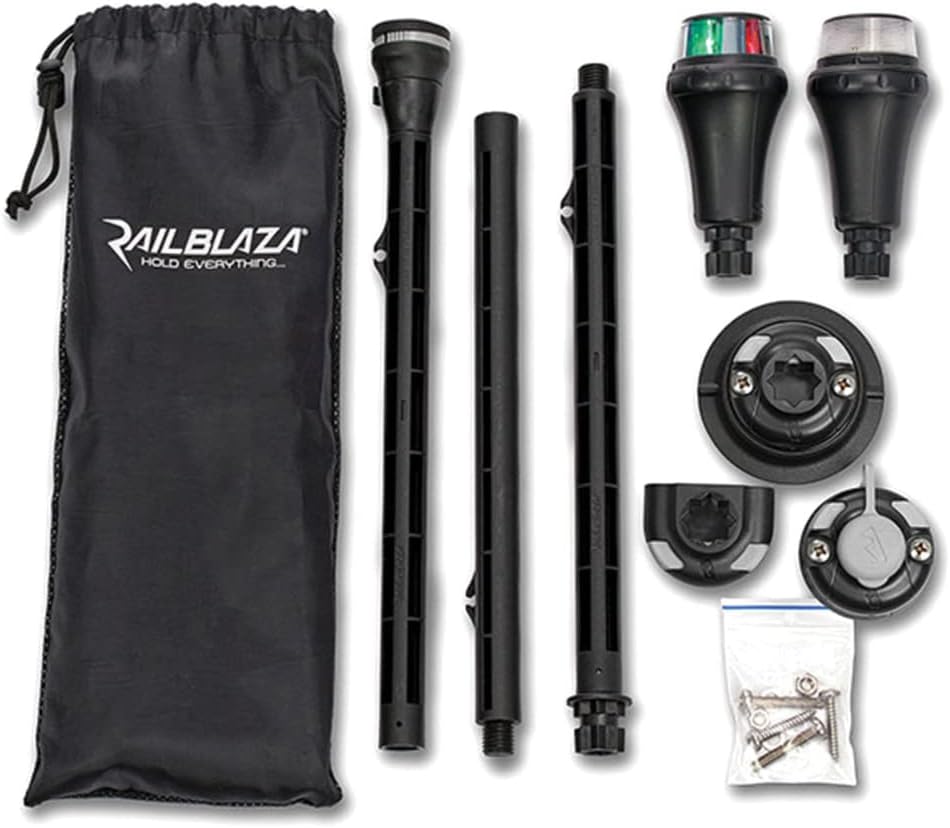 One of our favorite dinghy upgrades was the Railblaza Navipak light system for our dinghy running lights. It comes with a 3M sticky pad to mount the fittings permanently. The whole assembly breaks down quickly to store in a bag, installs in no time at all, and is visible for miles. A perfect, legal, three-light system for powered operation in the dark.
But quickly learned that their universal Starport mounting system worked with a lot of other equipment they sell. In short order, we added a rod holder that fit in the stern light bracket for dinghy fishing. They we added some Starports to the big boat cockpit and binnacle, with cup holders, storage caddies, and tablet and phone mounts we could swap and move around.
The Starport is also the same size as a winch handle socket, too. So anything that goes in a Starport can fit in a winch handle. That rod holder for the dinghy became a rod holder for boat fishing at anchor…and a cup holder in the next winch!
Though the equipment isn't super cheap, the installation on rails is simple, and you can surface mount ports with a few screws.