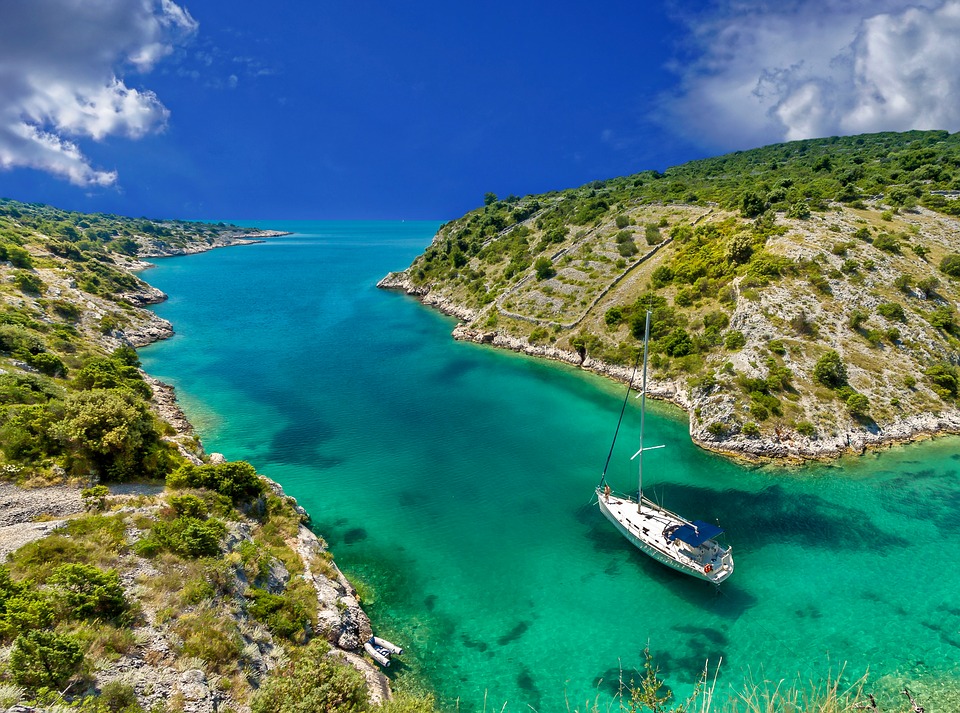 by B.J. Porter (Contributing Editor)
Heading out of sight of land for the first time is daunting enough, but adding in an overnight on a long passage? There are a few things you want to consider to make sure everything goes well.
Check The Weather
The first rule of safety heading offshore is never intentionally sail into bad weather. Start checking the weather a week before your planned trip to look for developing patterns. iNavX allows a GRIB weather overlay so you can see the predicted conditions right over your course.
Do not feel forced to sail into dodgy conditions. If you monitor the weather as it develops you will not be surprised by a poor forecast and can make alternate plans.
Plan Your Sail
Showing up where you intend about the time you intend from a long distance away takes planning. So get out your charts, your tide and current tables, and your cruising guides and make the plan.
Charting The Course
When we plan a long trip, we don't just plot from start to finish. We also plan "dump off" destinations for bad weather or mechanical problems – ports where we can go if the plan changes. This makes you look for alternatives and familiarize yourself with what's between you and your destination when you plot routes to other harbors. You want this done ahead of time, so you aren't trying to plan a safe route in an emergency when conditions are deteriorating and you have other things on your mind.
Take care if you plot electronically to review the entire route at a close level of detail. The accuracy of obstructions and dangers increases as you get to more detailed charts, but they may not even show up when you're zoomed far out plotting a long course. Or they may "move" as you zoom in and out, since the accuracy of charts changes with the scale.
In the chart screen below you can see that the high-level route seems simple and straight forward. However, the breakout box, which shows the zoomed in view, identifies that the route passes within a few hundred feet of a sandbar where the depth drops to less than 10 feet!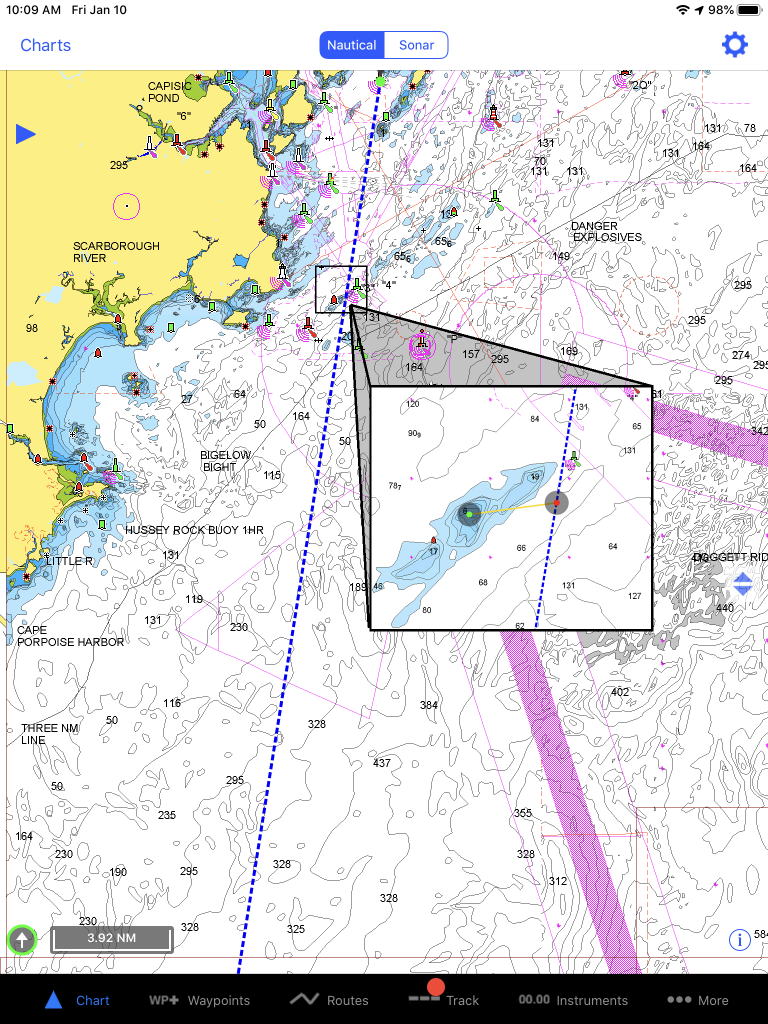 Hand plotting on paper forces you to go over everything for each leg of the course in more detail, but it's easy to skip over this since electronic plotting is so quick and easy now. The off shore parts of the trip are less of a risk of missing something, but make sure you don't plot your arrivals and departures at a high level.
File A Float Plan
A float plan can be very detailed, or as simple as telling someone "we're going sailing, we should be there by Tuesday." The former is better than the latter, but it's always a good idea to let someone know before you sail out of sight of land. Someone should know to look for you if you don't call them when you arrive.
The US Coast Guard doesn't want you to send them a plan directly, but the USCG Auxiliary provides a very detailed document for you to give to a trusted person who can pass it on to the Coast Guard if you do not show up as planned.
Check Over Your Boat
There are a number of pre-departure checklists available in books and on the internet. In brief, they guide you though checking:
Mechanical systems and engines
Safety equipment
Provisions, stores and spares
The boat's rigging, sails, and other equipment
The further you are sailing, the longer the list. But find a list and adapt it to your boat, and make sure you've reviewed it as your scheduled departure approaches.
Top Up Your Fluids
Don't head offshore without full fuel tanks and water tanks. There's no reason to do so when you are planning your trip carefully. Diverting for fuel is slow and time consuming. And running out of water offshore is dangerous if your trip is more than a day. Given the nature of passage making, it is better to carry extra than not enough.