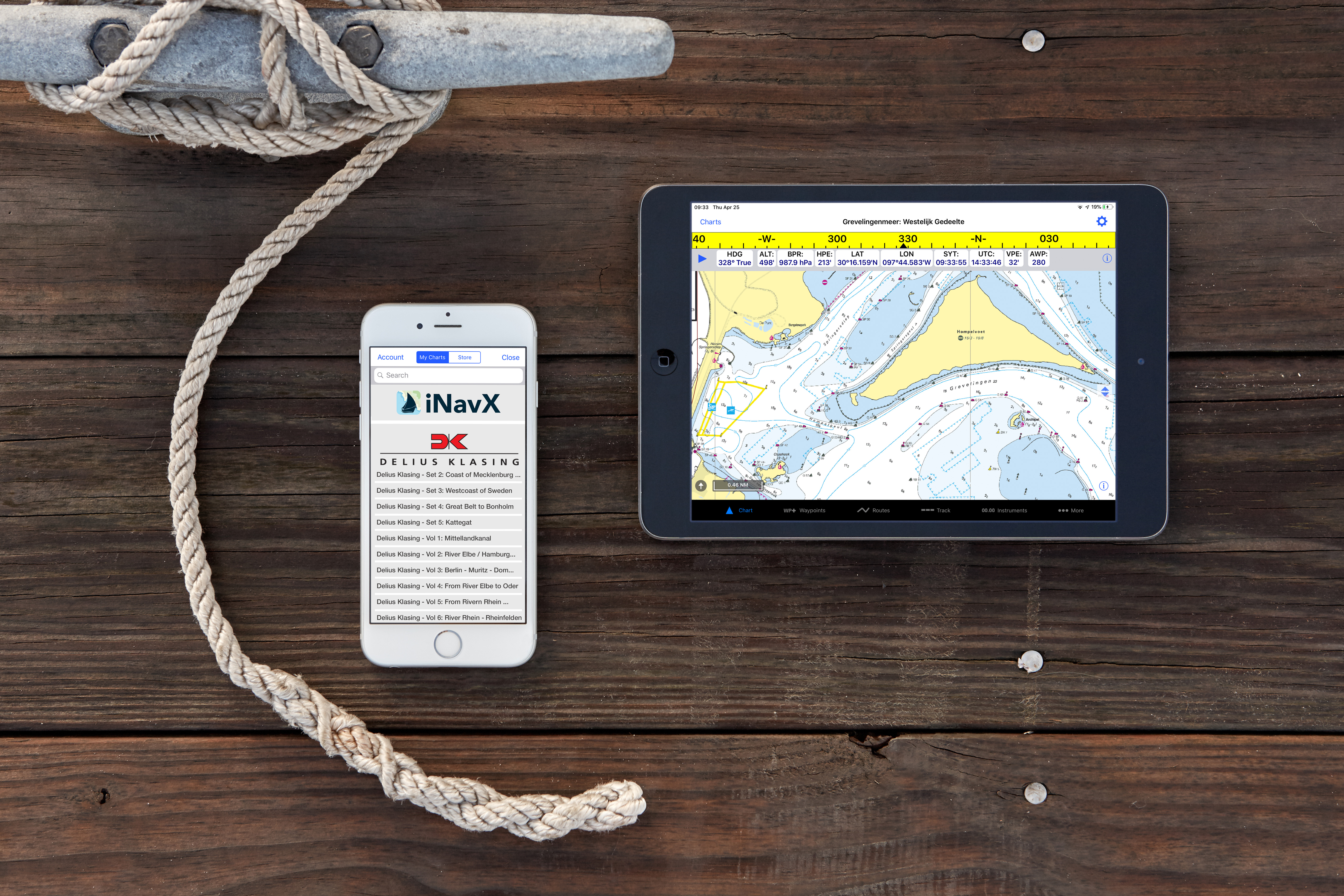 Our good friend, Peter Janssen at Cruising Odyssey recently wrote a wonderful piece on iNavX

Read his fantastic ARTICLE and experience using iNavX
The New iNavX App: Navigate with the Charts You Want from the Palm of Your Hand
By PETER JANSSEN July 14, 2019
If you haven't tried the new iNavX handheld nav system yet, you're missing something. It's an easy-to-use navigation app that lets you select whatever chart system you like (Navionics, NOAA, Waterway Guide, whatever) on your smart phone or tablet. Then it gives you all the advantages of a fully functioning, advanced mobile chartplotter that you can take on any boat, anywhere, at any time.
At its heart, iNavX is a software system, an app. You can download it from the Apple App Store or Google Play Store. Then you chose the chart system you want (NOAA is free) and you can start navigating in real time using GPS. "With iNavX you have the best of both worlds," says Shaun Steingold, the general manager of INavX. "You have the best software, and you have the best charts."
With iNavX you have all the traditional chartplotter features – location, heading, speed, COG, waypoints, routes, even a log history. You also can have hi-res overlays with weather as well as AIS data. You can sleep well at night with an anchor alarm. You can even plot your next cruise at home, sitting on your couch, and then take all that information with you in your pocket when it's time to shove off. Once you're underway, you can check marina and Navaids using iNavX to find the buoy or Navaid quickly and then identify it on the screen.
The system is versatile. You can use it as a primary nav system or as a backup to your fixed-mount chartplotter. Take it with you on your dink, or when you're going ashore. If you're cruising on a friend's boat, take the iNavX device with you so you'll have a system you're familiar with and can use in a hurry.
iNavX operates on iOS and Android devices, and has more than a million users around the world. It offers charts for everywhere in the world and operates in six different languages. And it's already won a group of prizes.