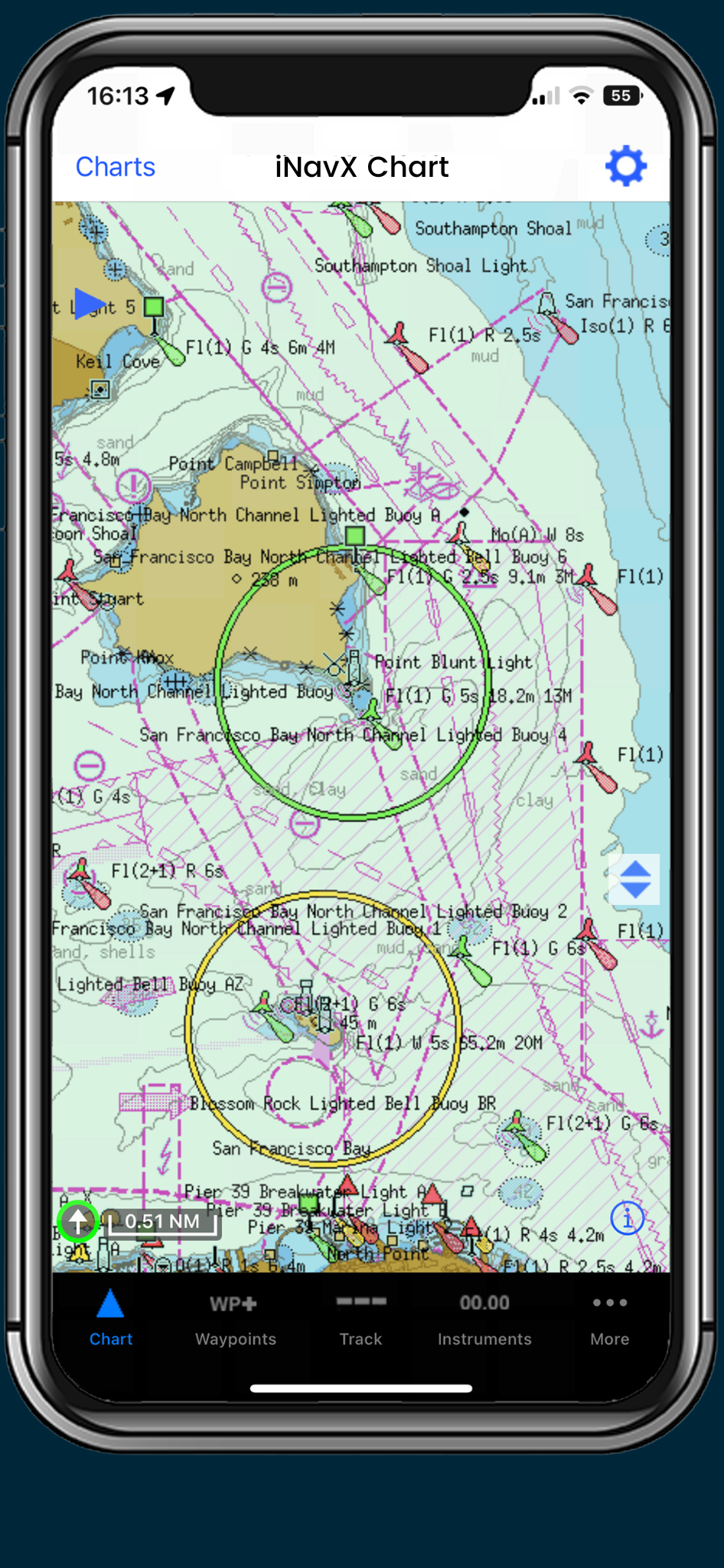 ABOUT INAVX
▶ "Editor's Choice Winner" -Practical Sailor
▶ "The Standard" -Cruising Magazine
▶ "Must Have List" -Cruising World
iNavX™ is the #1 handheld chartplotter and the only chartplotter on your phone that delivers charts from your favorite chartproviders and hundreds of features. Trusted internationally by casual and professional sailors, fisherman, and cruisers, download iNavX today and automatically receive complementary copy of high resolution NOAA RNC raster United States marine charts of the West Coast, Gulf Coast, East Coast, Great Lakes, Alaska, Hawaii, and US Virgin Islands.
Additionally, iNavX is the only app to give you access to all your favorite charts and data services directly through the app. These include a large collection of charts from Government Hydrographic Offices as well as leading cartography companies including, Blue Latitude, Explorer, Waterway Guide, and, Delius Klasing. Data overlays include AIS LIVE from SiiTech and weather from Theyr Premium Weather - its all ready for you in your hand.
TESTIMONIALS
"I just wanted to thank you and let you know that iNavX on my iPad really worked well for us on the Oregon Offshore last weekend. I had the iPad in a dry case and we used the basic functions of the iNavX program to navigate our way to an overall victory. I shared the program with a number of competitors after the race and I'm pretty sure they'll be visiting the app store soon."

MM
"I successfully used iNavX to input 1,695 waypoints stretching from the waters of Northern Mexico to the Channel Islands. I was then able to export those points and send the exported files to my Furuno dealer who used a Furuno program to convert the file to Excel and sent it back to me. Thank you so much for providing the platform for me to get this project done. I could not have done it without you."

GM
"I've used this app while cruising on a 36 ft sailboat all along East Coast for 6 years. It is not my primary Chart plotter but an excellent back up and even better for planning routes and exploring options for anchorages. All NOAA raster charts are free. To put this in perspective my primary Chart Plotter from Garmin costs $900 and requires $250 per Chip just for the Chesapeake Bay region."

JM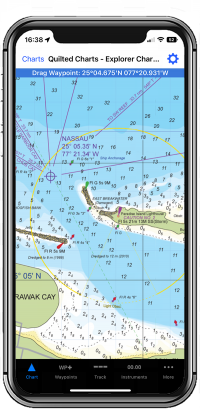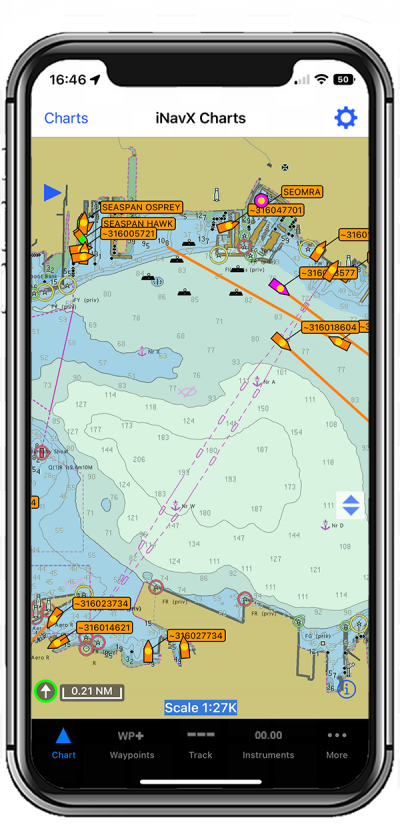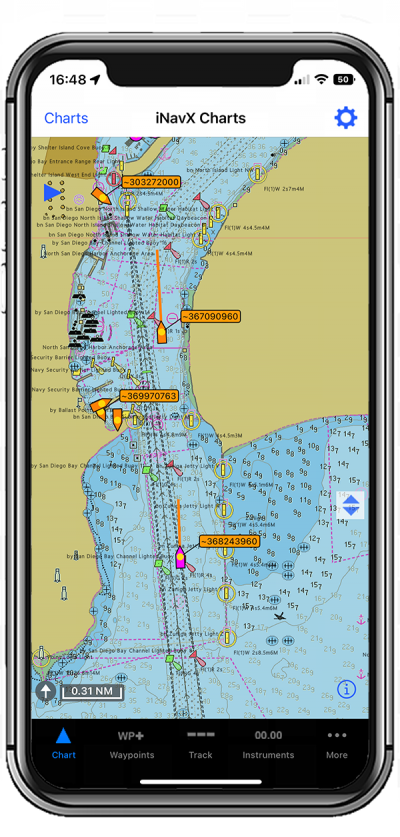 FEATURES

ADVANCED
CHART PLOTTER
Plot your position in real-time using your device's built-in GPS
Easily pan, zoom, and rotate charts (including course up)
Print detailed charts to use in combination with the app
Display real-time instruments including speed, course, bearing and waypoints
ADVANCED
NAVIGATION
Create waypoints and plan routes to navigate between them
Quickly measure bearing/distance between points
Track log allows you to record your actual route
Import/Export data in KML (Google Earth) or GPX format
ADVANCED
INSTRUMENTATION
Acts as a repeater for popular marine navigation software MacENC
Supports NMEA data over TCP/IP (using Wifi)
Integrates with external GPS, AIS receivers & transponders
Connect instruments: Depth, Speed, Wind, Engine, Batteries, etc.
ESSENTIAL
TOOLKIT
GRIB Weather Forecast
Tides/currents
Anchor Alarm
AIS Alarm
Port/navaid Search
Tracking Log History
And many more...
HOW TO USE INAVX VIDEOS
Getting Started – iNavX Android
Create Waypoints and Routes on a Chart – iNavX Android
Downloading Charts – iNavX iOS
Activating and downloading Charts – iNavX iOS
Weather Forecasts – iNavX iOS
Using and configuring Theyr Weather in iNavX iOS
CONTACT